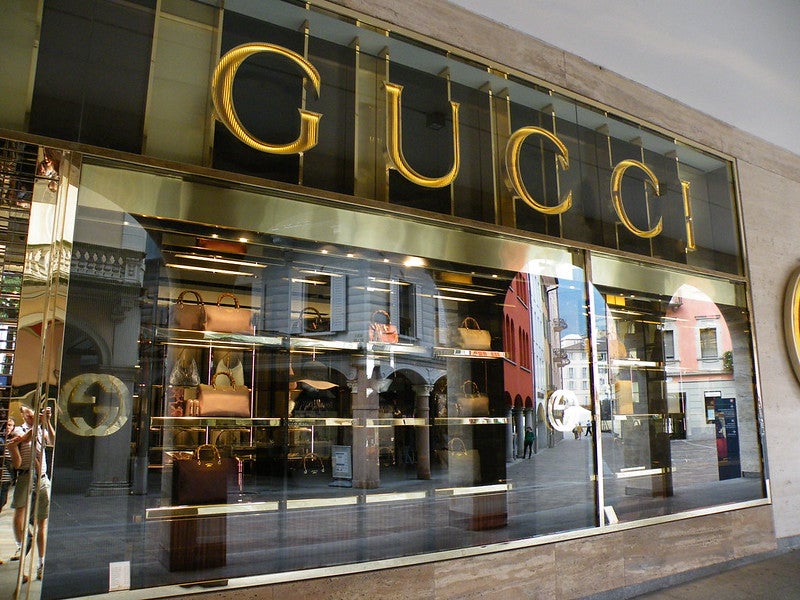 France-based global luxury group Kering, the owner of Gucci, has registered a 35% growth in revenue for the fiscal year 2021 (FY21) from a year earlier on a comparable basis, up by 13% against 2019.
During the year, the company generated €17.64bn ($20.12bn) in revenue, which was driven by 'strong' performances from all Houses.
Kering's recurring operating income was up by 60% to a record €5.01bn, while its recurring operating margin stood at 28.4%.
The group's retail network, which includes its e-commerce operations, saw a 40% revenue increase on a comparable basis from 2020.
Kering's online sales rose by 55%, representing 15% of the company's total sales in the retail network, and its wholesale revenue was up by 17%.
Gucci's revenue rose by 31% to €9.73bn, both as reported and on a comparable basis, while revenues for Yves Saint Laurent and Bottega Veneta increased by 45% and 24% on a reported basis respectively.
Revenue for Kering's retail network grew 40% from 2020 on a comparable basis.
Group sales in the fourth quarter (Q4) increased by 39% from the same period of 2020 and were up by 34% against 2019 on a comparable basis.
Kering chairman and CEO François-Henri Pinault said: "Kering realised excellent performances in 2021, further consolidating its prominent position in the Luxury of the future.
"Thanks to their ability to blend authenticity with bold creativity, all our Houses achieved sharp sales rebound, way beyond their 2019 levels, while reinforcing the exclusivity of their distribution and further enhancing their brand equity.
"We expanded our team of talented people around the world, and I am sincerely grateful for the remarkable accomplishments of all our colleagues.
"We are working assiduously to meet our ambitious sustainability commitments.
"All our Houses are stronger than ever before, and we are confident we will extend last year's momentum in 2022 and in coming years."