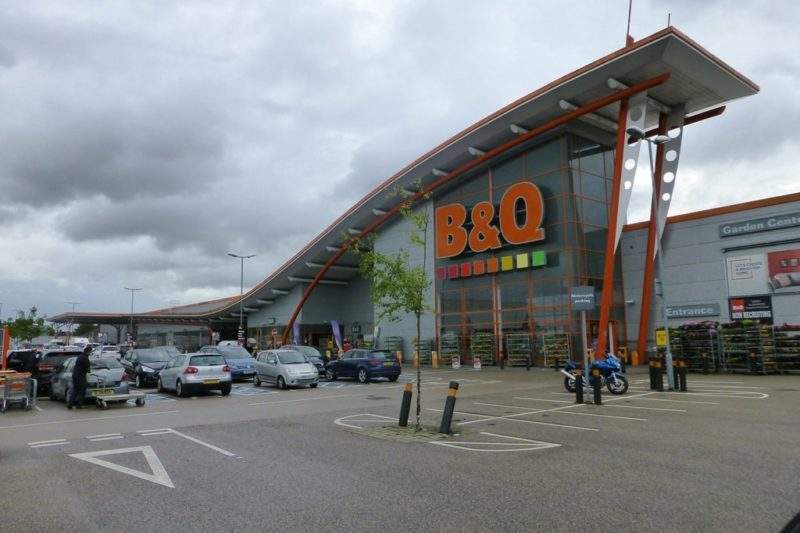 UK-based home improvement retailer Kingfisher has reported weak quarterly sales in France and announced that it will be exiting Russia, Spain and Portugal to focus on markets where the group can reach a market leading position.
In a third quarter trading update  it revealed total sales of £3.048bn, down 1.3 % on a like for like basis.
The worst performance was in France, where it had total sales of £1.1bn – down 3.4 % on a like for like basis.
Chief executive Véronique Laury said the main challenge for the business is Castorama France, and the group is now implementing a plan to fix it, 'we have accelerated our move to an everyday low price strategy and have launched a new marketing campaign to make it visible to our customers, however, there is no quick fix'.
ONE Kingfisher transformation plan
Kingfisher – which owns B&Q, Castorama, Brico Dépôt and Screwfix – is currently in the third year of the five-year programme to deliver £500m of sustainable profit uplift by 2021.
As part of the five-year plan, the group expects to spend £800m on the transformation of the business, with the capital return of £600m over the first three years.
Kingfisher CEO Véronique Laury said: "We continue to make progress on our ONE Kingfisher transformation. We remain on track to achieve our key strategic milestones for the third year in a row, and increased our gross margin in the quarter."
She added: "We are committed to our plan and to building a strong business for the long-term. As part of this commitment, we have taken the decision to exit Russia, Spain and Portugal. This will allow us to apply our strategy with more focus and efficiency in our main markets where we have, or can reach, a market leading position and create good homes by making home improvement accessible for everyone.
"Finally, I'm pleased to announce we are also returning a further £50m via share buyback which completes our £600m capital return commitment in the first three years of the plan."
GlobalData's senior retail analyst Hannah Thomson said: "Another of retail's prolonged transformation programmes is yet to deliver results, as today's Q3 results for Kingfisher show LFL group sales drop 1.3%, driven by disastrous results from its French Castorama fascia. Kingfisher has pulled out of Russia, Spain and Portugal to prioritise its main markets, including France, which it urgently needs to restore; this comes as the ONE Kingfisher transformation programme passes its halfway point."
Thomson attributed the increase in sales at the UK and Ireland's stores to sales growth at Screwfix, which was a result of nine new stores.
According to Thomson, investors lack confidence in the turnaround programme and as a result, Kingfisher's share price dropped 5% in early trading.
Thomson added: "The initial aim of the ONE Kingfisher programme was to deliver an additional £500m of profits after five years, but a slow housing market and weak consumer confidence have impacted growth of DIY in the UK, and made it difficult for the programme to succeed. With only the weakest quarter for DIY to come, Kingfisher's YTD UK sales are up just 1.3%."
Last week, B&Q reported that Kingfisher is looking to sell and lease six of its stores to raise £125m in funds for its ongoing turnaround.
Meanwhile, in October, 200 management roles at B&Q were cut as part of its restructuring programme.