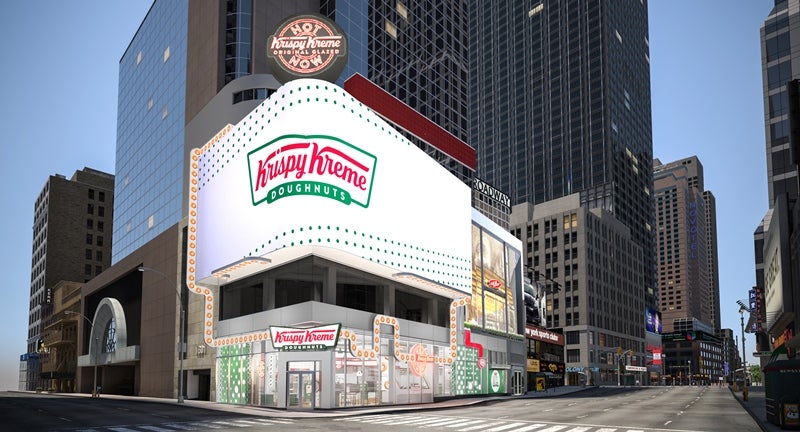 Premium-quality sweet treats retailer Krispy Kreme has revealed plans to open six new shops in New York City this year.
Krispy Kreme will open its first new location in the Manhattan midtown area on 4 February.
The new shop will feature a full doughnut menu, as well as hot and cold beverages.
It will also open the previously announced first-of-its-kind flagship store in Times Square in May. Once open, the 4,500ft² store will serve the largest number of guests annually among all Krispy Kreme locations globally.
This store will offer its guests a new customer experience by demonstrating the doughnut-making process and offering them access to interactive digital activations and new merchandise.
The retailer will add additional shops in the Financial District, the Bronx/East Fordham, Harlem, and the Upper West Side.
Krispy Kreme president of North America Andrew Skehan said: "New Yorkers expect the best, including the best doughnuts. Their reaction to our Times Square flagship announcement last year was tremendous. It fuelled our excitement to expand in the Big Apple in an even bigger way."
Today, Krispy Kreme is set to re-open its refurbished Penn Station shop.
The remodelled store will also take online orders for pickup and delivery.
To support its operation in New York City, the retailer plans to take on 400 staff.
Headquartered in Winston-Salem, North Carolina, Krispy Kreme operates nearly 1,400 retail shops in 33 countries.
It also sells its products in around 12,000 grocery, convenience and mass merchant stores across the US.