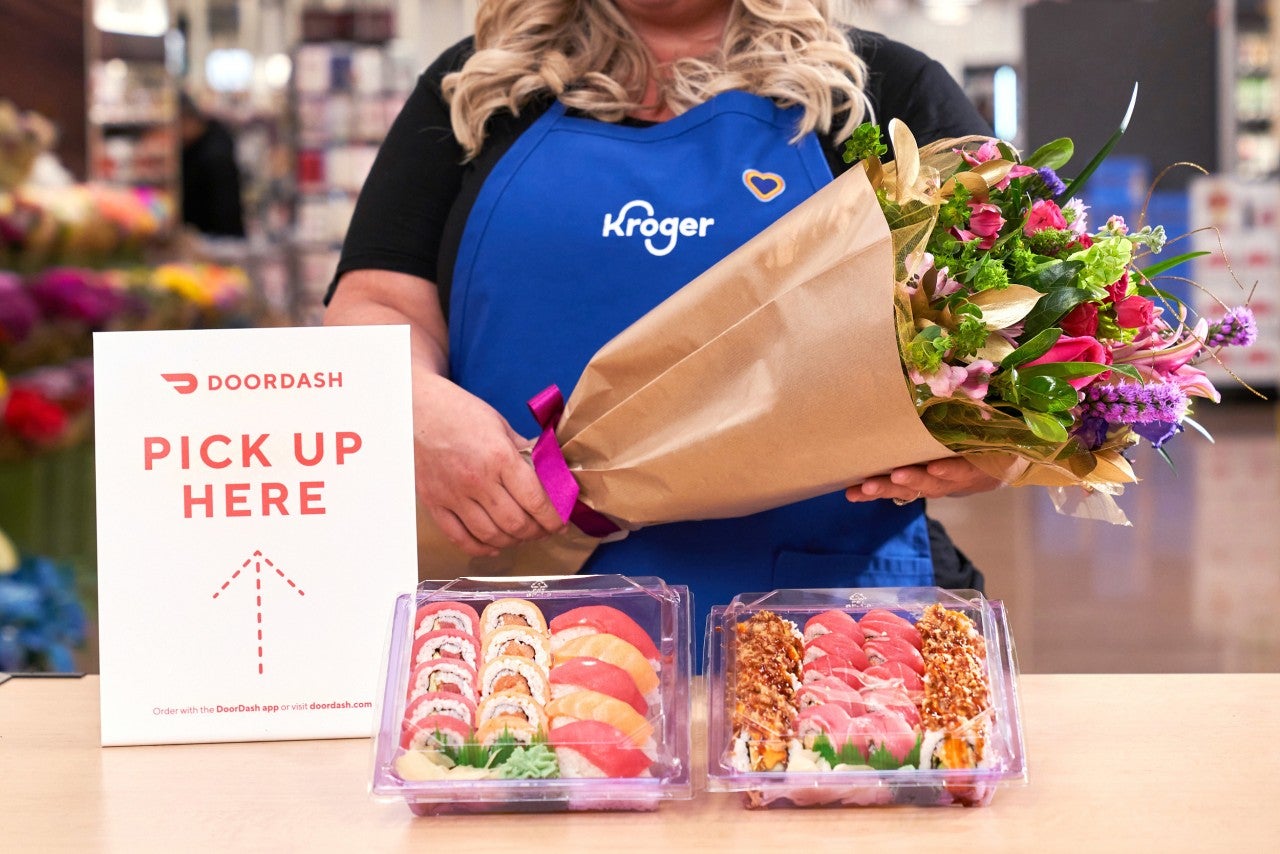 US-based grocery retailer Kroger has partnered with last-mile logistics platform DoorDash to provide on-demand floral and sushi deliveries in the US.
Kroger will offer sushi deliveries from more than 900 locations and floral deliveries from 1,600 locations via DoorDash.
Customers can order custom-wrapped Bloom Haus by Kroger floral bouquets and sushi products, including rolls and combos, dumplings, poke bowls and bottled sauces, from DoorDash's marketplace app and website.
In addition, they can use DoorDash's gifting feature to gift flowers or sushi to loved ones.
Kroger senior vice-president and chief merchant and marketing officer Stuart Aitken said: "By offering customer-favourite sushi options and premium floral bouquets through third-party marketplaces, we are continuing to evolve and meet customers where and how they are shopping.
"Whether you are craving fresh, affordable sushi for lunch or want to surprise someone special with a gorgeous fresh floral bouquet, you can now have the items delivered in under an hour.
"Providing fresh, affordable products to customers using familiar channels is another step in our commitment to provide anything, anytime, anywhere for every customer, every time."
The delivery service marks the latest expansion of DoorDash's 'seamless' experience.
Kroger and DoorDash launched the service after testing it at select locations earlier this year.
Kroger's sushi and floral selection will also be part of DoorDash's membership programme, DashPass.
DoorDash strategic partnerships and business development vice-president Shanna Prevé said: "As we accelerate our mission to help consumers access all the best of their neighborhood with convenience and ease, we're excited to collaborate with Kroger to offer a broad selection of their customer favorites on-demand.
"The trend towards convenience only goes in one direction as customers' expectations rise, and we're thrilled to continue to expand into the prepared foods and floral categories with Kroger to satiate a lunch craving or delight someone's day."