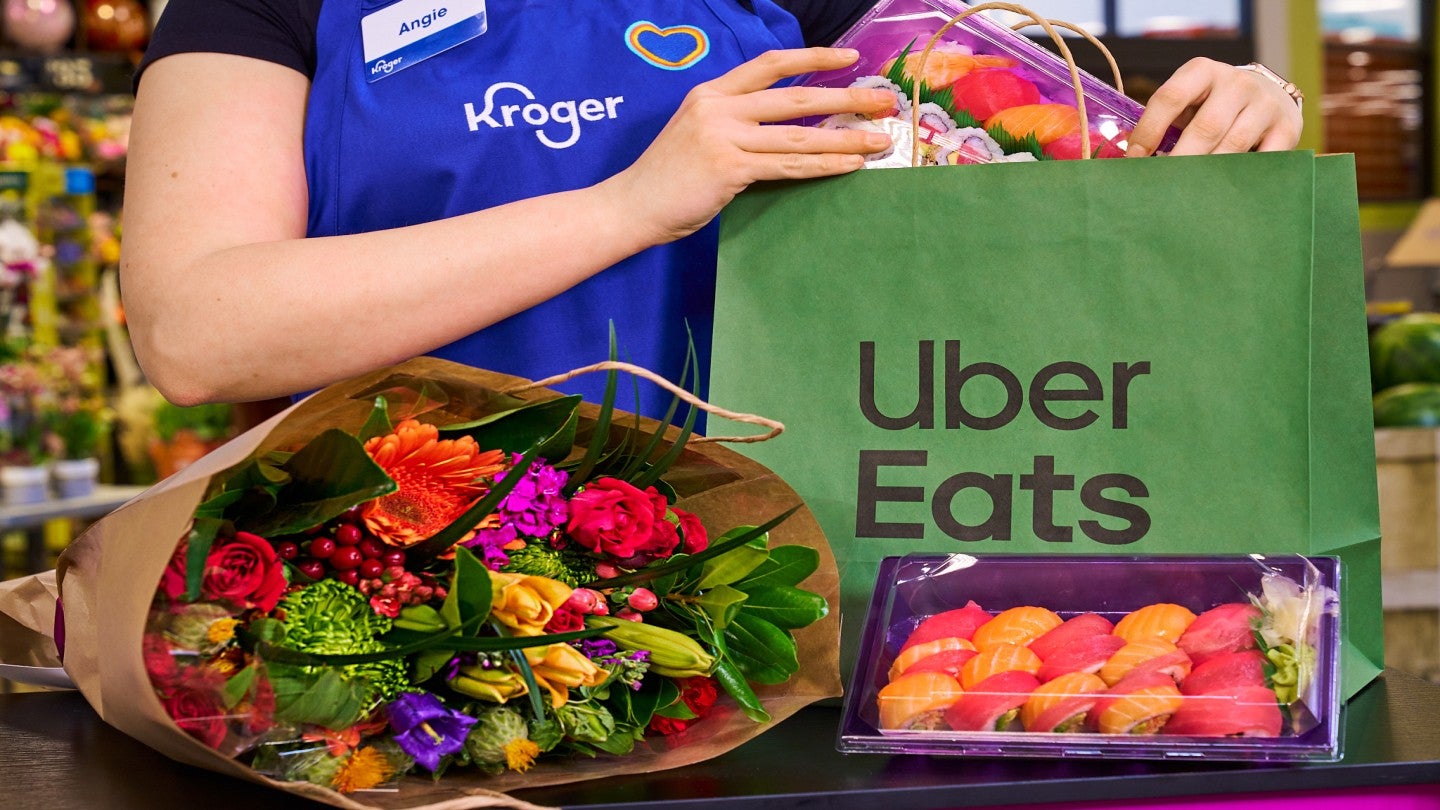 US-based retail company Kroger has added on-demand floral and sushi delivery services on the Uber Eats marketplace platform.
This expansion is valid across all the retailer's 1,400 US stores.
The delivery of Bloom Haus floral bouquets started today (3 May). Customers can start ordering sushi from 4 May.
Kroger will do the packaging of orders at their Family of Stores and the items will be delivered by Uber Eats directly to customers' homes.
Special promotional offers for eligible customers are also provided between 2 May and 30 June.
Kroger senior vice-president chief merchant and marketing officer Stuart Aitken said: "Kroger continues to bring customers additional ways to enjoy their favourite fresh products with zero compromise on convenience or value.
"Now with Uber Eats, our customers have more options to quickly and easily order a California Crunch Roll for dinner tonight or send a fresh, premium floral bouquet just to say, 'I am thinking about you'."
The latest effort is part of Kroger enterprise's efforts to provide more convenience and value to its customers.
Customers can also custom wrap the Bloom Haus floral bouquets they order via Uber Eats' website or mobile application.
The same applies to freshly prepared food items, including sushi rolls and combos, dumplings, bottled sauces and poke bowls.
Uber US and Canada grocery and retail head Christian Freese said: "This new curated collaboration with Kroger across floral and sushi makes it easier than ever for people to treat themselves and others on-demand.
"Uber Eats helps to make life a little more effortless, and we're happy to be working with The Kroger Family of Stores across the country to save time for what matters most – friends, family and loved ones."