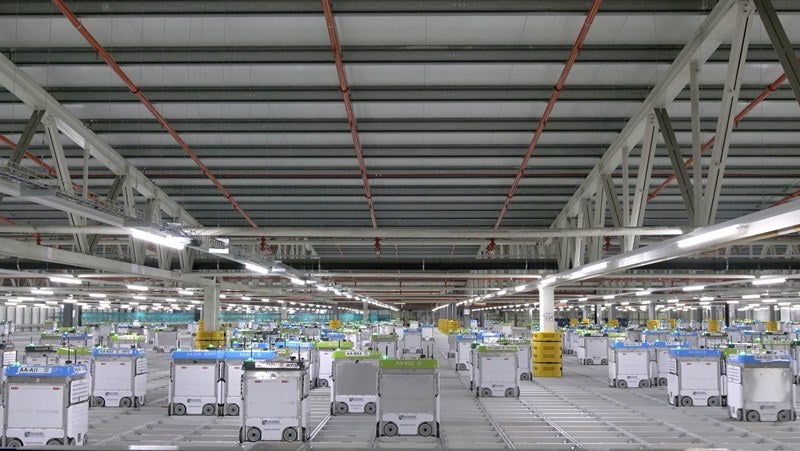 US grocery retailer Kroger is investing $55m to establish a new high-tech customer fulfilment centre (CFC) in Forest Park, Georgia, in collaboration with UK online supermarket Ocado Group.
The investment is expected to create more than 400 new jobs in the region.
The retailer will establish the Forest Park CFC at 2000 Anvil Block Road in the Gillem Logistics Center on a 375,000ft² area.
Construction on the Forest Park facility is scheduled to begin later this year and will become operational in 2021.
Kroger supply chain, manufacturing and sourcing senior vice-president Robert Clark said: "Kroger is incredibly excited to construct one of our industry-leading customer fulfilment centres in Forest Park – a city south of Atlanta – through our relationship with Ocado.
"Through our strategic partnership, we are leveraging advanced robotics technology and creative solutions to redefine the customer experience across America."
The Forest Park CFC is part of the company's service and operational agreement with Ocado to develop 20 CFCs.
The CFC model is an automated warehouse facility with digital and robotic capabilities, which will be replicated to serve customers across the country.
Ocado Solutions CEO Luke Jensen said: "Kroger and Ocado's first customer fulfilment centre in Metro Atlanta will transform the ecommerce experience for customers in the region.
"In a fast-developing landscape for grocery retail, Kroger's determination to continue delivering the best experience for its customers, online as in stores, is unparalleled."
Last month, the US supermarket chain commenced construction of its first customer fulfilment centre (CFC) in Monroe, Ohio, US.