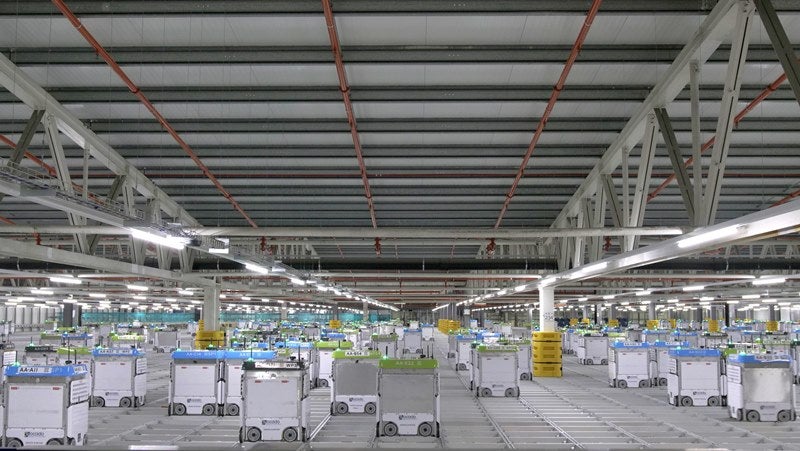 US retailer Kroger, in partnership with UK online supermarket Ocado, has chosen Pleasant Prairie city in Wisconsin as the location of its sixth customer fulfilment centre (CFC).
The new facility, which will measure 350,000ft2, is part of the service and operational agreement signed with Ocado in October last year. The partners aim to build 20 CFCs in three years.
Expected to generate up to 400 new employment opportunities, the new CFC will enter operational service in two years.
The Pleasant Prairie CFC will serve customers Wisconsin, northern Illinois and northwest Indiana
Pleasant Prairie village administrator Nathan Thiel said: "Pleasant Prairie is honoured to have Kroger join our community. It's exciting to know we'll have a business that can deliver fresh groceries right to the doorstep of our neighbourhoods and the entire region.
"Kroger is an excellent community partner and we are committed to protecting and preserving their investment in our community."
Earlier this year, Kroger started construction on its first CFC in Monroe, Ohio. It is also building additional CFCs in Florida, Georgia and the Mid-Atlantic region.
In September this year, Kroger and Ocado picked Dallas, Texas as its fifth CFC location.
Kroger supply chain, manufacturing and sourcing senior vice president Robert Clark said: "Kroger is incredibly excited to construct one of our industry-leading customer fulfilment centres in Pleasant Prairie, WI, in relationship with Ocado to bring fresh food to our customers faster than ever before.
"Through our strategic partnership, we are engineering a model for the region, leveraging advanced robotics technology and creative solutions to redefine the customer experience for our customers in Wisconsin and Illinois."