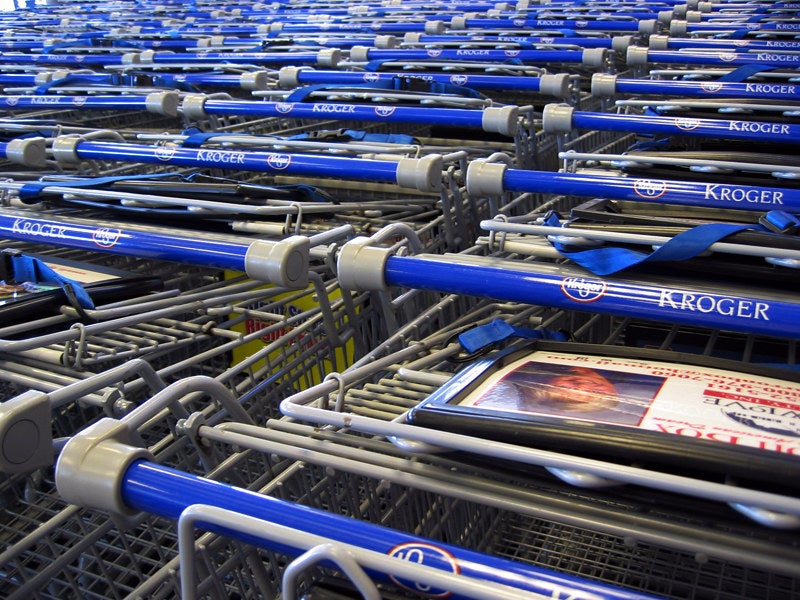 US-based retail company Kroger has generated $34.2bn in sales in the third quarter (Q3) of fiscal 2022 (FY22), up from $31.9bn in the same period of the last fiscal year (FY21).
The company's sales in the period, excluding sales of fuel, grew by 6.4% from a year earlier, while its identical sales, excluding fuel, increased by 6.9%.
Its digital sales rose by 10% from Q3 2021, driven by a 34% increase in delivery sales.
For the three months to 5 November, Kroger's operating profit was $841m, down from $868m in Q3 2021. Its gross margin represented 21.4% of its sales in the quarter.
Net earnings attributable to Kroger were $398m in Q3 2022, against $483m in the same period of FY21.
The retailer reported earnings per share (EPS) of $0.55 for the quarter, down from $0.64 a year earlier.
Its adjusted EPS in the quarter were $0.88, against $0.78 in Q3 2021.
Kroger chairman and CEO Rodney McMullen said: "Kroger achieved strong results in the third quarter as we continue to execute our Leading with Fresh and Accelerating with Digital strategy.
"Our associates are doing an outstanding job delivering a full, fresh and friendly experience across our seamless store and digital ecosystem.
"Kroger's value proposition, which includes providing great quality, fresh products at affordable prices, data-driven promotions, trusted Our Brands products and an industry-leading fuel rewards programme, is resonating with shoppers and driving increased customer loyalty.
"This quarter demonstrates the strength of our approach to growing our business. By delivering for our customers, investing in our associates and supporting our communities, we are creating attractive and sustainable total returns for our shareholders."
For the full year, Kroger expects its identical sales without fuel to be between 5.1% and 5.3% and adjusted EPS in the range of $4.05 to $4.15.