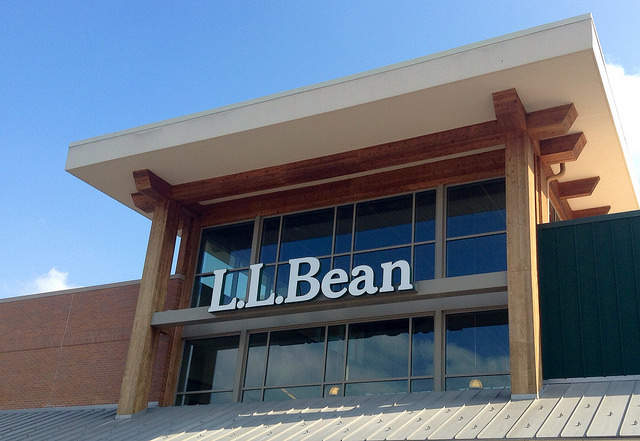 US outdoor clothing and recreation equipment retailer L.L. Bean, an, announced the end of its historic 'Lifetime Replacement Policy' claiming customers were abusing the unlimited returns.
Over the last five years the company has lost $250 million on returned items that cannot be resold or donated. CEO Steve Smith said that the number of used items being returned to store also doubled in the last five years.
L.L. Bean Executive Chairman, Shawn O. Gorman, wrote in a letter to customers: "A small, but growing number of customers has been interpreting our guarantee well beyond its original intent."
He added: "Some view it as a lifetime product replacement programme, expecting refunds for heavily worn products used over many years. Others seek refunds for products that have been purchased through third parties, such as at yard sales."
In order to minimise misuse of the return police, L.L Bean has introduced a new one-year limit on returns and exchanges that requires a proof of purchase. This policy excludes faulty items and items that fail due to manufacturer defect as long as there is a record of the sale.
The return policy on the website now says: "If you are not 100% satisfied with one of our products, you may return it within one year of purchase for a refund. After one year, we will consider any items for return that are defective due to materials or craftsmanship.
L.L. Bean says the policy update will only affect a 'small percentage' of returns and they will continue to sell 'high quality products that inspire and enable people to enjoy the outdoors.'
The company has also set a $50 minimum purchase limit to qualify for free shipping; previously free return shipping was available on all purchases for L.L. Bean credit card holders and during special promotions.
The 'Lifetime Replacement Policy' allowed customers to return or exchange any L.L. Bean product that did not live up to their satisfaction, even for reasons as small as colour or fit. The US retailer would even accept returns of used items, without asking for proof of purchase.
The unlimited return policy has been around for more than 100 years, after being introduced by founder Leon Leonwood Bean to ensure customer satisfaction.
The retail industry had $3.5 trillion in sales last year, with 10% of the sales lost to returns according to a report from research firm Appriss Retail. This amounts to $351 billion of losses. An estimated 6.5% or $22.8 billion worth of these returns were fraudulent, including shoplifted goods, items bought with stolen money, products returned using forged receipts and other forms of fraud or abuse to the return policy.