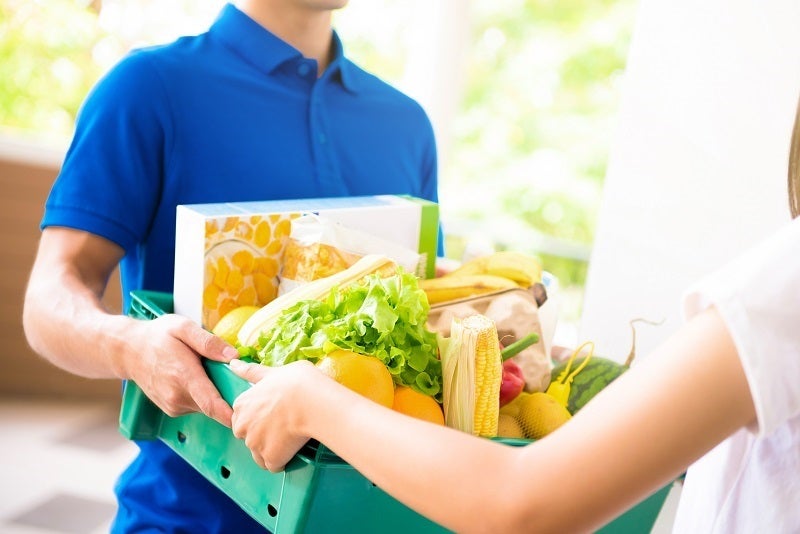 A study by Capgemini's in-house digital think tank Capgemini Research Institute has revealed that 97% of retailers believe that existing methods of last-mile delivery options are not sustainable.
The report found that three in four customers would increase spend and shopping frequency in return for timely online grocery deliveries. This comes as the number of customers who order groceries online once a week is set to increase from 40% to 55% by 2021.
Capgemini reported that 74% of satisfied customers would increase spending by up to 12% in return for fast and effective last-mile delivery options from retailers they currently use.  Two-hour deliveries would increase brand loyalty for 55% but they are only provided by 19% of companies.
Customer loyalty and dissatisfaction
The study also showed that loyal customers would be willing to purchase a paid membership for a good last-mile delivery service, with 65% already using alternative grocery delivery services such as Ocado. It found 59% of customers are dissatisfied with high delivery prices, 47% with no same day delivery option and 45% with late deliveries. Among dissatisfied customers 48% would discontinue their custom with offending retailers and the remainder would reduce spend by 45%. Only 1% of customers are willing to cover the full cost of delivery. Last-mile delivery accounts for 41% of supply chain expenses.
The report shows that customers are open to crowdsourced last-mile delivery options such as neighbour-to-neighbour style deliveries (55%) when combined with a monetary incentive. And 79% of customers are willing to deliver groceries at a price cheaper than the current costs required from retailer's last-mile delivery options.
Solutions for retailers' last-mile delivery options
According to the findings, automation and technology solutions could help retailers improve profitability while meeting customers' delivery expectations. These include processing last-mile delivery options and returns via parcel locker collections, which could offer an 8% increase in profit margins, and increasing store-based deliveries by 50%, which could lead to 9% profit margin growth. Implementing more back-room automation would reduce the cost of click-and-collect services and from-store deliveries, driving profits up by 14%.
Capgemini global sector leader of consumer products, retail and distribution Tim Bridges said: "Today customers are neither satisfied with the quality of delivery services, nor willing to bear the total cost of last-mile delivery. If done right, retailers stand to gain loyalty, increased purchase value and frequency, while mitigating profitability risk through automation and optimization of fulfilment locations."