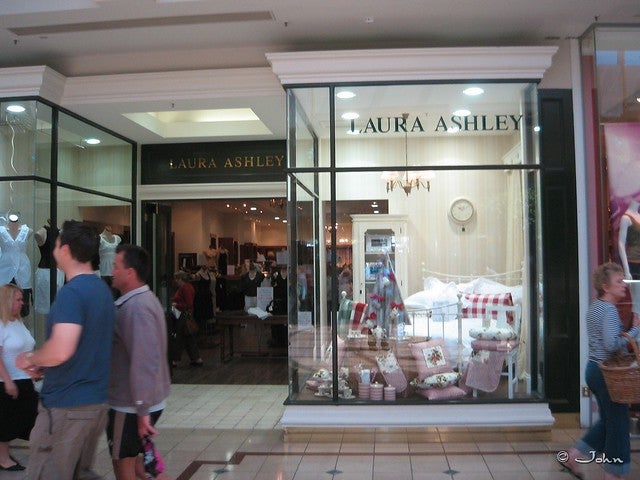 British textile design company Laura Ashley has seen total group sales drop by 9.6% and recorded a statutory loss before tax of £14.3m in its full-year results ending 30 June 2019.
UK retail sales saw a year-on-year loss of 5.6% from £236m to £222.9m as a result of poor performances from its home categories; home accessories saw a 0.8% loss, furniture 10.1% and decorating 15%.
The company has experienced a drop in popularity against competition from design-led home specialists such as West Elm and Made.com.
Despite closing five stores during the financial year, total like-for-like retail sales fell by 3.5%, while online sales suffered an £8.5m loss to £51.2m after investment in a new digital platform in H1.
The company saw a stronger performance from its fashion brand, seeing sales rise by 4.2% and like-for-like sales up 9.2%.
Laura Ashley chairman Andrew Khoo said: "The primary causes for the year-on-year drop in profit have been the performance of home furnishing and that of our website following a re-platforming exercise which took place in November 2018.
"We have focussed on the reasons why home furnishings have underperformed and have taken necessary steps to mitigate this, including adding new contemporary product to our ranges. We have taken active steps to listen to our customers and now believe that we are on an appropriate recovery path."
Laura Ashley must rejuvenate its homeware brand
GlobalData retail analyst Amy Higginbotham said: "Laura Ashley's brand has long been tired and is in need of major rejuvenation if it is to regain relevance among homewares and furniture shoppers.
"Laura Ashley's recent collaboration with Urban Outfitters has allowed it to capitalise on demand for floral trends, leveraging its position as a nostalgic nineties brand, and is a step in the right direction in terms of regaining appeal among millennials. The retailer would benefit from a similar collaboration in its homewares and furniture categories.
"Though the retailer acknowledged the need to modernise the brand in order to regain relevance and combat falling sales, pointing to the introduction of new designs across its home and fashion ranges, there is still much work to be done."