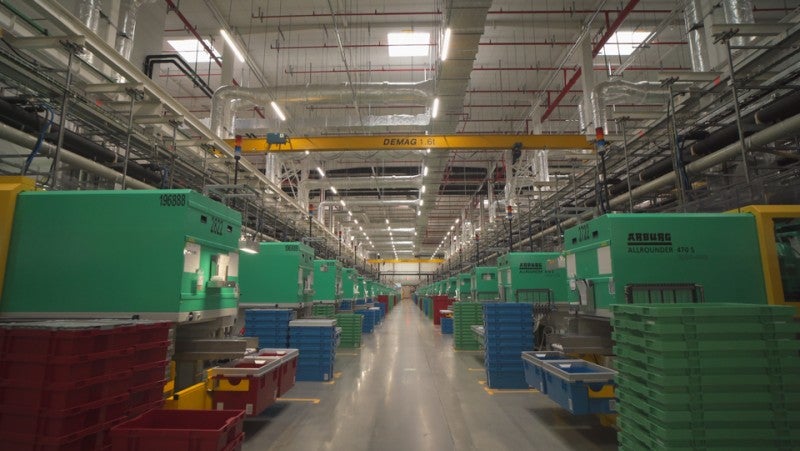 Danish toy production company LEGO Group has revealed plans to expand its manufacturing capacity at the Jiaxing factory in China.
Intended to support long-term growth, the expansion will see the addition of 42,000m2 of built-up area to the existing facility that employs 1,200 people.
It will also include the construction of an automated high bay warehouse, moulding facility and building where LEGO elements will be processed.
Project work has already begun and is slated to complete during 2024.
It will significantly increase the potential production capacity in the facility to help meet long-term growth in China and Asia.
LEGO Group Asia manufacturing senior vice-president and general manager Richard Wong said: "We are excited that the work to further expand our factory in Jiaxing has begun. Since opening the factory in 2016 we've built a world-class manufacturing facility with a highly skilled and motivated workforce.
"This investment will help us to continue to meet strong demand for LEGO play experiences in China and Asia and continue to inspire and develop the builders of tomorrow."
The expansion highlights LEGO Group's continuous effort to build its business in China.
Last month, the company unveiled its 300th LEGO store in Haining near Jiaxing city and signed a memorandum of understanding (MoU) with an industrial park developer to develop a $1bn Lego factory in Vietnam.
LEGO Group chief operations officer Carsten Rasmussen said: "In recent years, we have seen strong demand for the fun, creative, high-quality and safe LEGO play experiences across Asia and especially in China."