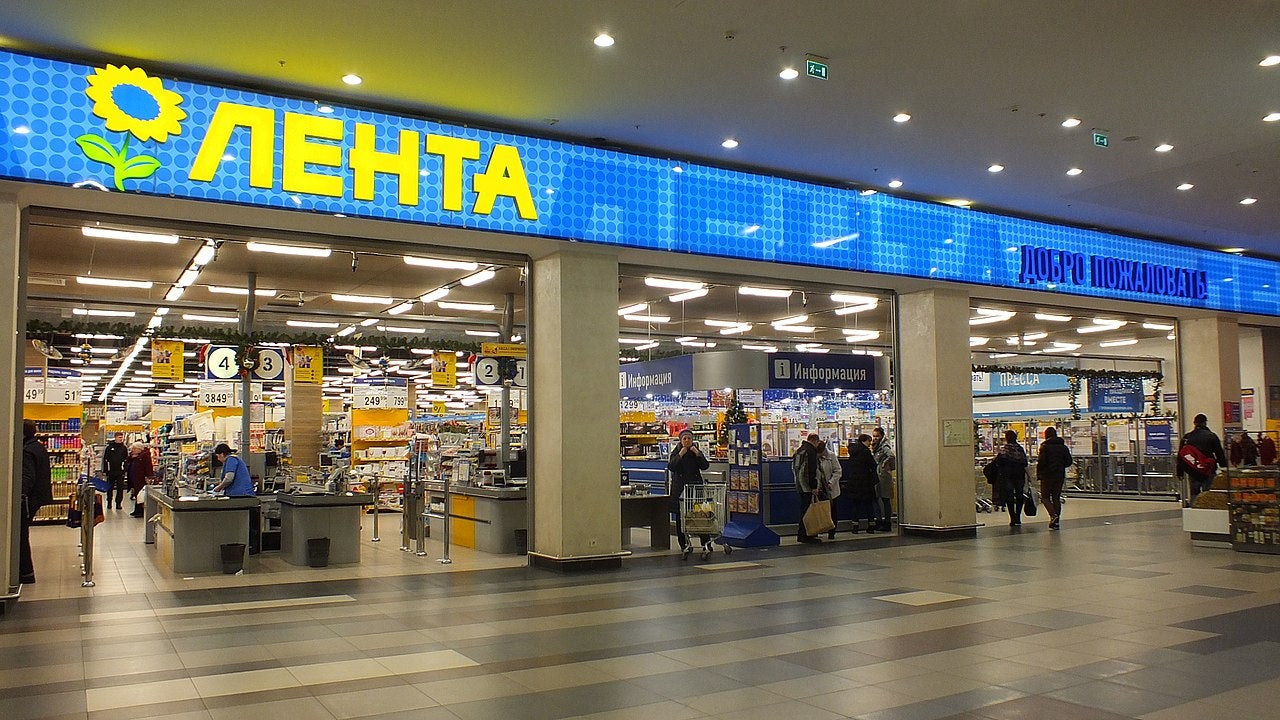 Russian multi-format food and fast-moving consumer goods (FMCG) retailer Lenta has agreed to purchase online peer company Utkonos for a base price of RUR20bn ($271m).
Based in Moscow, Utkonos operates as an online-only food retailer and holds an e-grocery market share of around 10% in the city.
The company also provides services in Kaluga, Tver and Tula among other cities.
Utkonos operates two wholly owned warehouse dark stores, with a combined area of 80,000m², and two rented dark stores totalling 21,000m², in Moscow and the Moscow region.
The retailer owns a network of 920 vehicles to facilitate deliveries.
The acquisition is intended to bolster Lenta's food retail business in Moscow as it seeks to create an e-grocery platform covering all market segments.
Lenta CEO Vladimir Sorokin said: "The acquisition of Utkonos enables Lenta to significantly enhance our online competitiveness in Moscow with an additional delivery platform featuring a loyal customer base, unique competencies such as ultra-wide unique assortment, strong fulfilment infrastructure and high client satisfaction rates.
"Together, Lenta Online and Utkonos will create a comprehensive online offering covering all key shopping missions and market segments."
The deal will be funded using an additional issuance of Lenta's shares.
The company will issue new shares in a closed subscription to private investment firm Severgroup, which owns both Lenta and Utkonos.
A special committee of Lenta's Board of Directors has already approved the deal, while the issuing of additional shares is subject to shareholder approval.
Lenta senior independent director Steve Johnson said: "As the chairman of the special committee, I can confirm that we have carefully reviewed the investment proposal taking into account the independent valuation and the fairness opinion that was rendered to the special committee.
"As such, we believe this transaction will bring additional value for all of Lenta's stakeholders."
Following the deal, Utkonos will be integrated into Lenta's online business division.
Lenta will also take on more than 5,200 Utkonos employees.