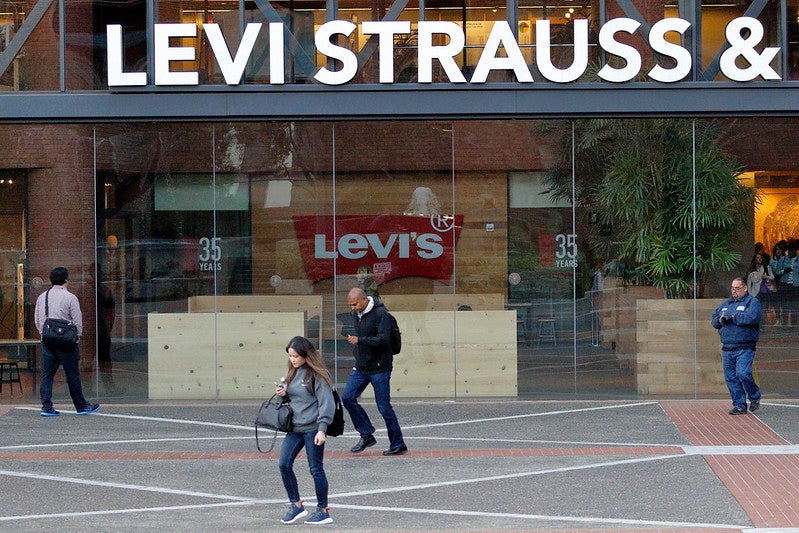 US-based clothing retailer Levi Strauss has reported net revenues of $1.5bn for the third quarter (Q3) of 2021, a 41% increase from a year earlier.
On a reported basis, the company's net revenues grew by 3% compared to Q3 2019.
Levi Strauss' direct-to-consumer channel reported a 34% net revenue increase from Q3 2020, while its global wholesale net revenues were up by 45% against the same period.
Net revenues from all the company's digital channels increased by 10% from Q3 2020, with digital sales representing around 20% of its total revenues for the period.
Levi Strauss' gross margin was 57.6% and its adjusted gross margin came to 57.5%, the latter representing a 390 basis point increase from Q3 2020.
The company reported a net income of $193m, or $0.47 to a share. This was a considerable increase from the $27m, or $0.07 a share, registered a year earlier.
The company's adjusted net income was $197m and its adjusted diluted earnings per share (EPS) increased to $0.48.
Levi Strauss president and CEO Chip Bergh said: "We delivered a strong quarter with revenue growth versus pre-pandemic 2019 levels, despite a more difficult macro-environment than we expected.
"These results reflect the strength of the Levi's brand, improving momentum in our direct-to-consumer business and the scale and agility of our supply chain network where we have executed against macro-headwinds exceptionally well.
"Our future is bright given our iconic Levi's brand and the acquisition of Beyond Yoga, which establishes our position in the fast-growing, high-margin premium activewear market as we continue to capitalise on global casualisation trends."
For Q4 2021, Levi Strauss expects its reported net revenues to grow by 20-21% compared to Q4 2020.
The company anticipates adjusted EPS of between $1.43 and $1.45.
During the quarter, Levi Strauss acquired athletic and lifestyle apparel brand Beyond Yoga for an undisclosed sum.
Beyond Yoga will operate as a standalone division within Levi Strauss once the deal is completed.