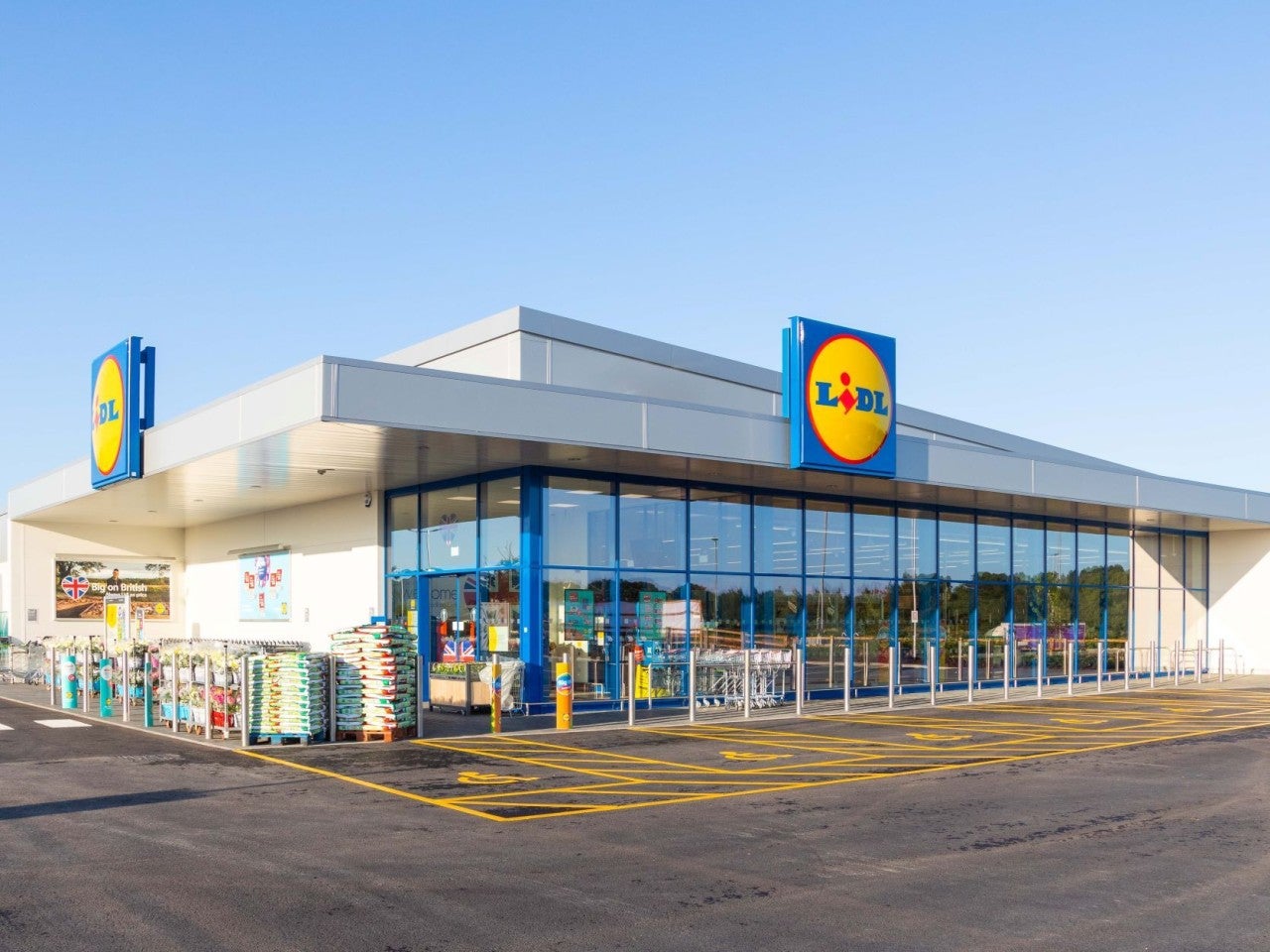 Lidl GB, the British branch of supermarket chain Lidl, has revealed plans to open 1,100 stores by the end of 2025.
The announcement is part of the company's investment plans for this year and next year.
Lidl GB previously set a target of opening 1,000 stores by the end of 2023.
In June, the company reached the 'milestone' of operating 860 stores across the UK.
The additional 100 stores will open across England, Scotland and Wales, with a special focus on town centres, retail parks and metropolitan locations.
The stores will feature solar panels and electric vehicle charging points.
Their openings are expected to create 4,000 jobs for local communities across the country.
Lidl GB CEO Christian Härtnagel said: "Our new store target today marks a significant investment for the business.
"We remain committed to our bricks and mortar strategy and maintaining our store opening pace of roughly a store a week for the next four years.
"We will continue to bring our offer of great quality products at unbeatable value to even more communities across the country.
"I am also looking forward to welcoming even more colleagues to the Lidl GB team."
From next March, Lidl GB will raise the wages of entry-level employees outside London from £9.50 ($12.67) to £10.10 ($13.47) an hour.
Employees working within the M25 will have their pay increased from £10.85 to £11.30 an hour.
In addition, employees will be offered a number of benefits such as increased holiday entitlement, career development opportunities and 10% colleague discounts.
Lidl GB currently operates more than 880 stores and 13 distribution centres across England, Scotland and Wales.
Last July, the retailer was reportedly planning to open more than 25 locations in the UK despite the impacts of the coronavirus pandemic.
It currently sources two-thirds of its products from British suppliers.