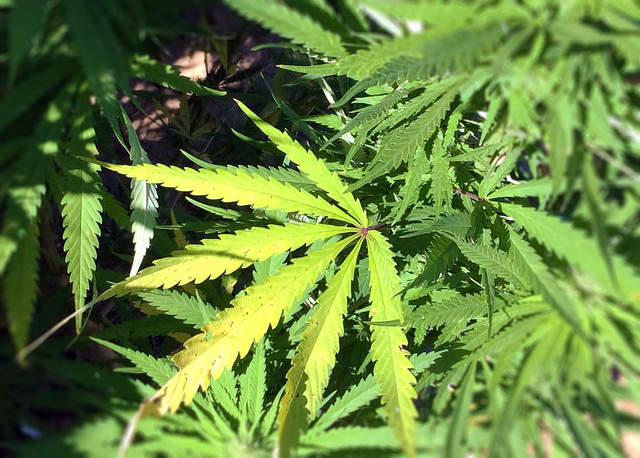 German discounter Lidl has introduced two cannabis products derived from local hemp flowers as an alternative to rolling tobacco.
The supermarket, known for its cheap alternatives to branded groceries, has taken advantage of a Swiss law change to sell the 'relaxing' tobacco alternatives.
A 1.5g box is derived from plants grown indoors, while a 3g bag is made from cannabis grown in greenhouses.
The packs are offered alongside cigarettes and cigars at the tills.
The Swiss law, which was reformed in 2011, now permits people over the age of 18 to purchase and use cannabis containing no more than 1% of tetrahydrocannabinol (THC), the plant's principal psychoactive constituent.
Retailers have only recently started taking advantage of Switzerland's law change, which was designed to open up availability of medicinal cannabis.
Switzerland's customs agency, which collects taxes from cannabis product sales, saw an increase in registered retailers form a 'handful' in 2015, to more than 140 in the last year. Around £18m in tax was collected from sales of £73m in 2017.
Lidl has designed its products to provide a relaxing and anti-inflammatory effect, without the intoxicating effects that come with ingesting high amounts of THC.
The discounter said its supplier 'The Botanicals', which is based in north-east Switzerland, was growing the cannabis plants indoors and in semi-automated greenhouses.
Lidl said in a statement: "The manufacturer relies on sustainable agriculture and refrains entirely from adding chemical, synthetic or genetically modified substances."
To guarantee the best possible hemp, it is obtained according to the Good Agricultural and Collection Practice guidelines of the European Medicines Agency.
Lidl cannabis products are high in cannabidiol (CBD), a non-psycoactive ingredient of the hemp plant.
Lidl said: "The legally cultivable varieties contain only very small amounts of THC and a high proportion of CBD."
The Swill supermarket chain Coop, unrelated to the UK brand, was the first to sell cannabis cigarettes last year.
Health and addiction experts are less enthusiastic about the normalisation of a product which effects remain relatively unknown.
The charity Addiction Suisse, a foundation battling problems of addictive substances, said last year that 'caution remains the watchword' and pointed out that it is particularly important to avoid CBD ingestion during pregnancy as it can modify the function of the placenta.
On the other hand, the Federal Office of Public Health recognised the potentially useful therapeutic effects of the 'drug', including anti-oxidising, anti-inflammatory and anticonvulsive proprieties, but pointed out that 'its medicinal effect is for now not clearly ascertained by research'.