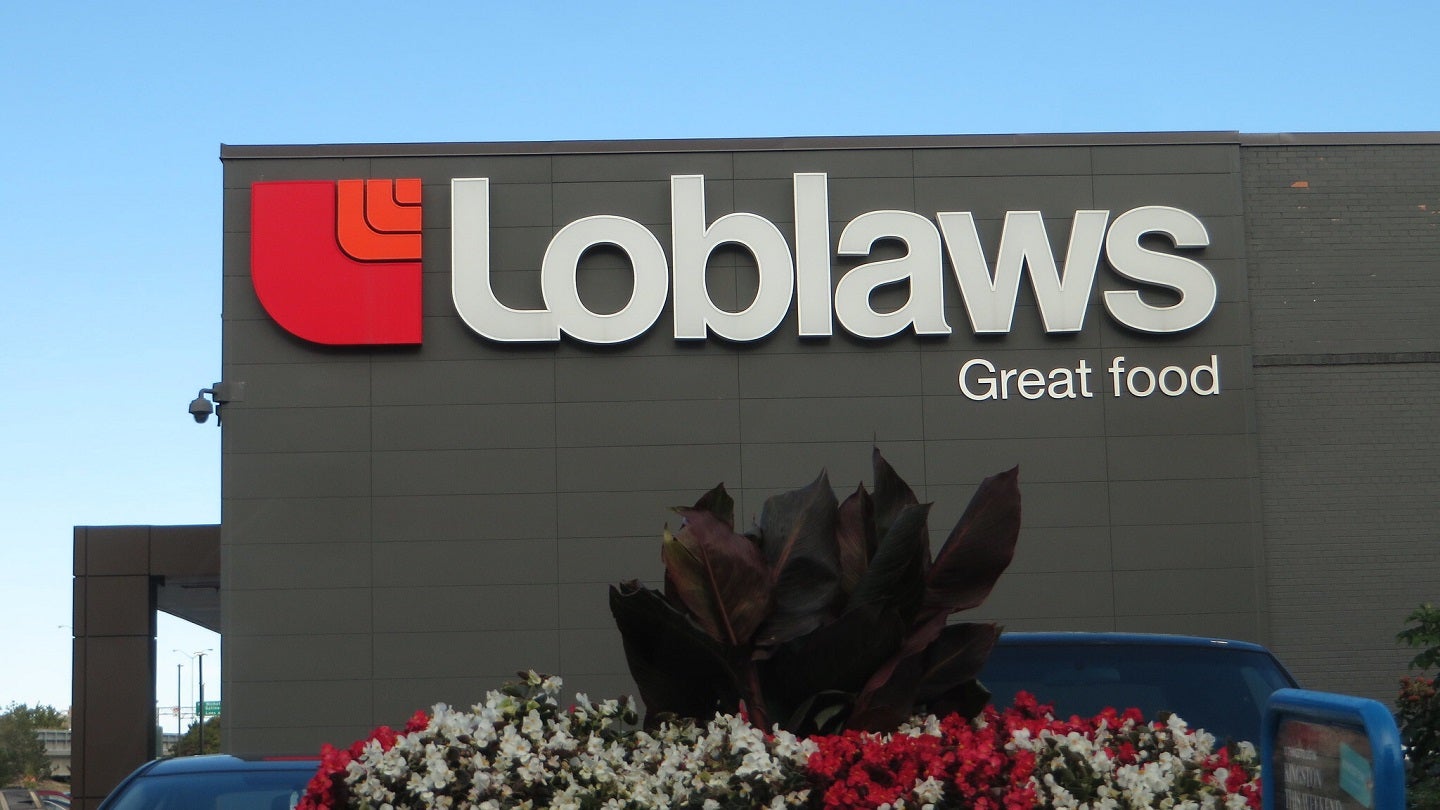 Canadian retailer Loblaw has reported full-year revenue of C$56.50bn ($41.6bn) for fiscal 2022 (FY22), up by 6.3% from fiscal 2021 (FY21).
In the 12 months to 31 December, the retailer's Food Retail same-store sales increased by 4.7%, while its Drug Retail same-store sales rose by 6.9%.
Impacted by Covid-19 lockdowns last year, Loblaw's e-commerce sales for FY22 fell by 3.8% to around C$3bn.
Net earnings available to the retailer's common shareholders increased 2.5% to C$1.90bn, while its adjusted net earnings were C$2.26bn, up by 18.4% from the prior year.
Its diluted net earnings per common share (EPS) grew by 5.5% to C$5.75 and its adjusted EPS also rose by 22.0% to C$6.82.
In the fourth quarter (Q4) of FY22, Loblaw's revenue was C$14.0bn, up by 9.8% from the same period of FY21.
The company's Retail segment sales and Food Retail same-store sales grew by 9.7% and 8.4% respectively in the quarter.
Its Drug Retail same-store sales also increased by 8.7%, driven by 11.5% growth in its front store same-store sales and 5.4% in pharmacy same-store sales.
In addition, Loblaw's e-commerce sales increased by 8.3% in Q4 2022.
The retailer's operating income for the quarter was C$871m, up by 23.5% from the prior-year quarter.
Net earnings available to Loblaw's common shareholders declined by 28.9% to C$529m in Q4, while its EPS for the quarter dropped by 26.4% to C$1.62.
Loblaw Companies chairman and president Galen said: "Loblaw used its assets to provide value to customers in a period of continued inflation.
"Consumers responded favourably to those efforts and continued to benefit from our extensive private label offering, leading loyalty program and targeted promotions."
For fiscal 2023 (FY23), Loblaw expects its Retail business' earnings to increase faster than its sales.
The company also anticipates an adjusted EPS growth in the low-double digits.