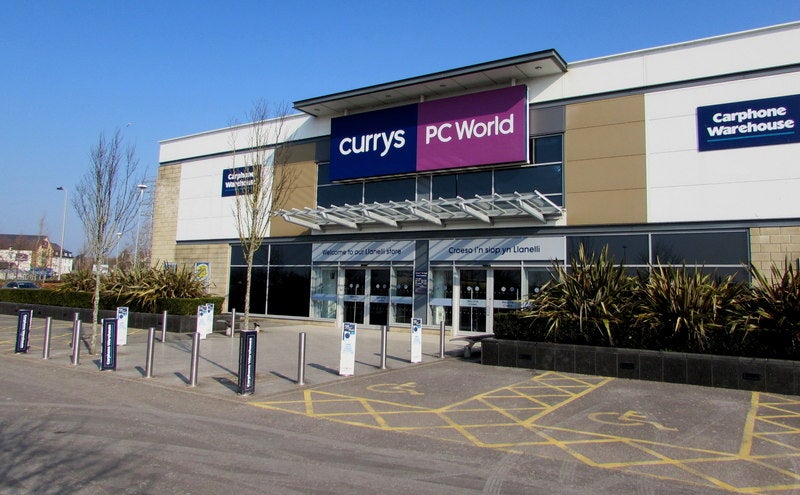 Dixons Carphone reported a £440m loss in its interim results for the 26 weeks ending on 27 October, compared to a £54m loss last year.
The group's statutory loss before tax of £440m includes charges of £490m, of which £338m relates to non-cash impairments.
Dixons Carphone said that while the group expects a full-year loss from its struggling Carphone business, it hopes that the underlying profit guidance of £300m will remain on track.
Meanwhile, the group's profit-before-tax in H1 decreased to £50m from £73m in 2017.
Group's H1 like-for-like revenue was up 2% on 2017, with Q2 like-for-like up 4% on last year. However, net debt at the group has increased from £206m in 2017 to £274m.
Dixons Carphone chief executive Alex Baldock said: "We believe that Dixons Carphone is now on the path to sustainable success. We have set a clear long-term direction that will deliver more engaged colleagues, more satisfied customers and a more valuable business for shareholders.
"We have powerful strengths, as a growing market leader with amazing people and capabilities no competitor can match. Our plan builds on those strengths. We're focusing on our core, and on four things that matter most: two big profitable growth opportunities in online and credit; revitalising our mobile business, and giving customers an easy experience. We'll deliver these through capable and committed colleagues, working in one joined-up business, with a strong infrastructure.
Baldock added that there are 'headwinds and uncertainty' facing any UK business, and while Dixons Carphone had its own challenges 'our plan will take time'.
He added: "But, with this plan, we can now see the way to unleashing the true potential of this business. We believe in our plan, are underway making early progress and determined to make it a lasting success."
According to Dixons, the group took a £17 million hit from the cyber-attack revealed in June that saw 5.9 million bank card details and 10 million personal data records hacked last year.
Despite the surge in costs, the group announces plans for a share incentive award scheme that would see more than 30,000 employees given at least £1000 in shares each over the next three years.
In the interim results, Dixons Carphone has also outlined details of a new strategy overhaul that will help the group cut £200m in costs. The strategy includes a plan to turn around its loss-making mobile phone chain Carphone Warehouse .
However, the group did not specify if job losses are expected as a result of the cost-cutting exercise.