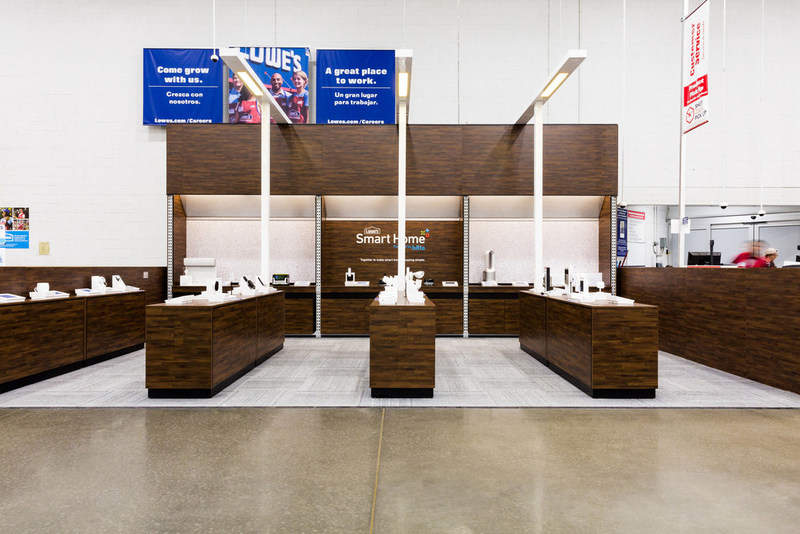 US-based retail firm Lowe's Companies has collaborated with software-powered retailer b8ta to expand its 'Smart Home powered by b8ta' connected-home shopping experience to 70 Lowe's stores across the country.
The 'Smart Home powered by b8ta' solution provides customers with a curated collection of internet of things (IoT) devices for their home, in addition to delivering onsite support from specially trained experts known as 'b8ta testers'.
The store-within-a-store concept offers a new shopping solution for consumers who are interested in smart home devices.
"b8ta makes shopping for connected home products accessible and easy."
Under the partnership, the two companies provide the customers with service-oriented environment to improve their retail experience.
The customers are able to easily discover, learn about and try the latest smart home technologies in one place.
The Lowe's stores features wood-panelled aisles near the front of the stores that exhibit a wide range of items, starting from security systems to thermostats, cameras to lighting, speakers and other items from brands such as Google, Sonos, General Electric (GE), Nest, Iris, Samsung and Ring.
b8ta co-founder and chief brand officer Phillip Raub said: "b8ta makes shopping for connected home products accessible and easy.
"Nationwide, consumers will have the opportunity to engage and demo a curated selection of connected products, with knowledgeable product experts on-hand to navigate consumers through their journey."
Each product is displayed along with an iPad that provides item-related content and pricing details, and smartphones are available for customers to interact with related products and supporting apps.