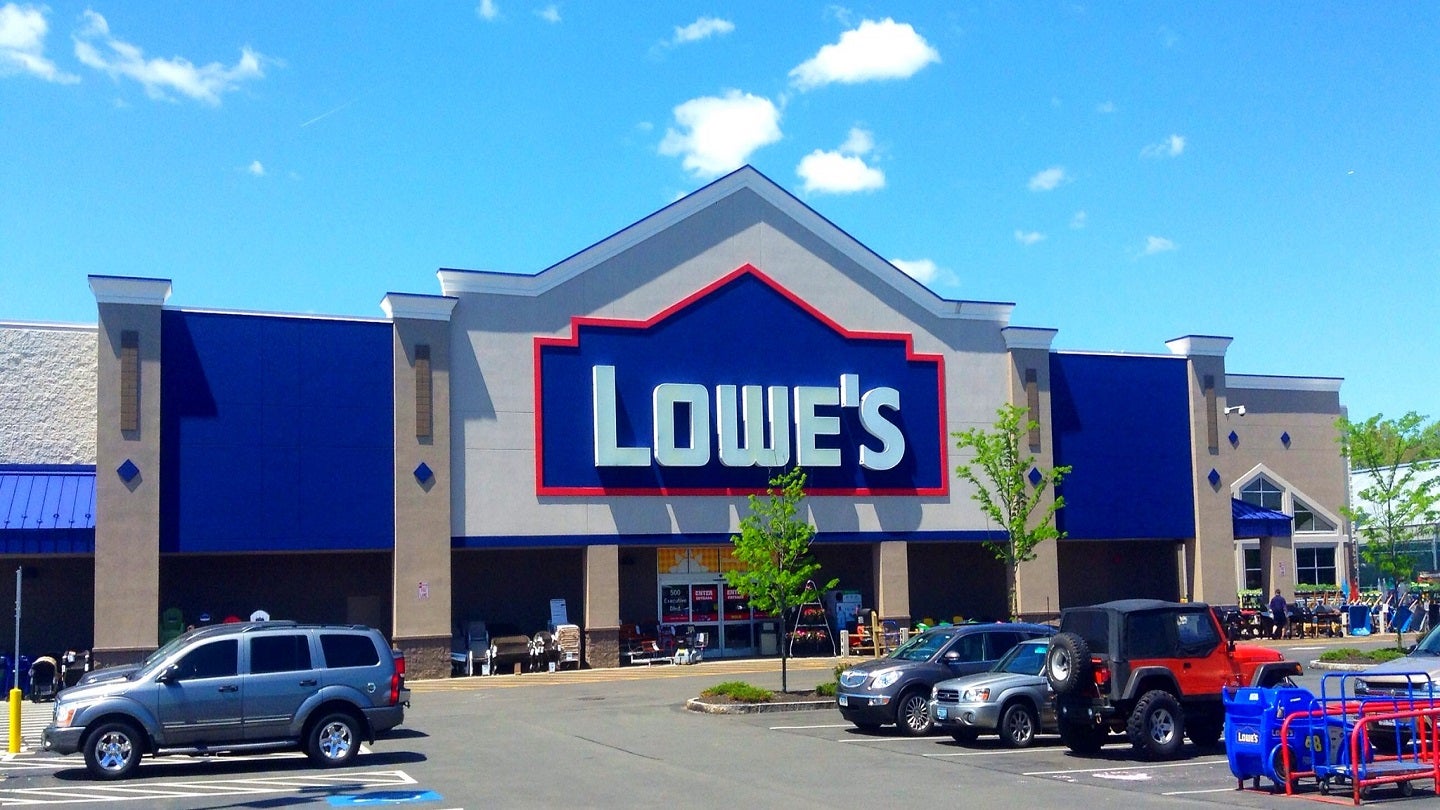 US-based home improvement retailer Lowe's Companies has reported that its comparable sales fell 4.3% in the first quarter (Q1) of the fiscal year (FY) 2023 compared to Q1 of FY22.
Comparable sales for the quarter ending 5 May 2023 were affected by lumber deflation, unfavourable weather and lower do-it-yourself (DIY) discretionary sales.
Lowe's reported total sales of $22.3bn in Q1 FY23, down from $23.6bn in the corresponding period of FY22. Its gross margin for the period was $7.52bn.
The retailer posted operating income of $3.28bn and pre-tax earnings of $2.93bn in Q1 FY23.
Its net earnings for the quarter were $2.3bn, representing diluted earnings per share (EPS) of $3.77 against $3.51 a year ago.
Lowe's chairman, president and CEO Marvin Ellison said: "We are pleased with the performance of our business despite record lumber deflation and unfavourable spring weather. Although we delivered positive comparable sales in Pro and online for the first quarter, we are updating our full-year outlook to reflect softer-than-expected consumer demand for discretionary purchases.
"We remain optimistic about the medium-to-long term outlook for home improvement and our ability to continue to grow market share through our Total Home strategy. I would like to thank all of our front-line associates for their continued hard work and dedication."
In response to the lumber deflation and lower-than-expected DIY discretionary sales, Lowe's updated its guidance for FY23.
The retailer expects total sales for FY23 to be approximately $87bn – $89bn and its comparable sales to be down -2% to -4% against FY22.