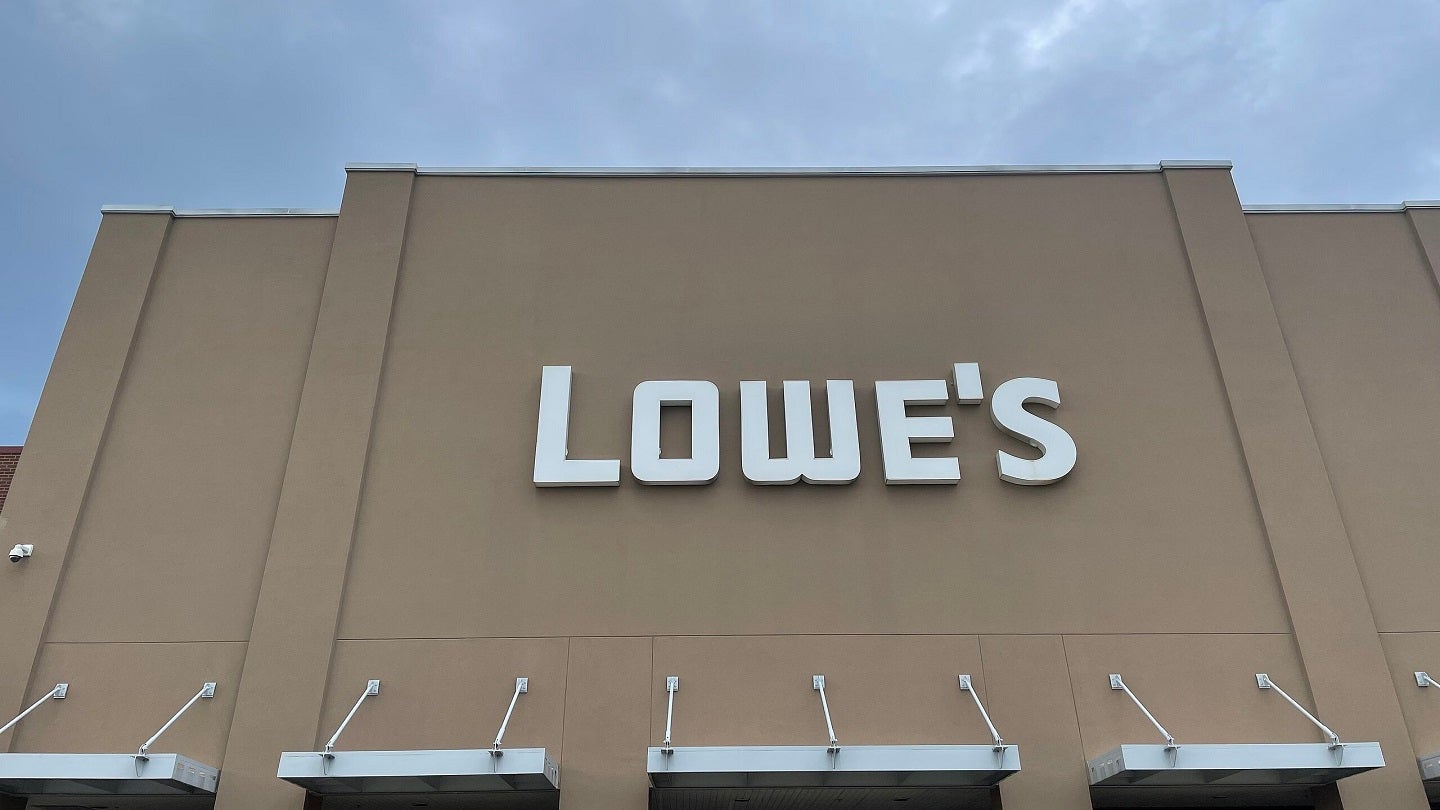 US-based home improvement retailer Lowe's has recorded total sales of $22.4bn for the fourth quarter (Q4) of fiscal 2022 (FY22).
The figure represents an increase from $21.3bn in the same period of fiscal 2021 (FY21).
For the three months ending on 3 February, Lowe's' comparable sales dropped by 1.5%, while comparable sales for its US home improvement business also declined by 0.7%.
The company's operating income fell to $1.70bn in Q4 2022 from $1.84bn a year ago.
Lowe's registered pre-tax earnings of $1.38bn for Q4, as well as net earnings of $957m, down from $1.20bn a year earlier.
Its diluted earnings per share (EPS) for the quarter were $1.58, compared to diluted EPS of $1.78 in Q4 2021.
During the quarter, Lowe's awarded $220m in discretionary and profit-sharing bonuses to associates, as well as paid $643m in dividends to shareholders.
Lowe's chairman, president and CEO Marvin Ellison said: "We continue to make strides on our Total Home strategy, with 10% Pro growth in the US and 5% increase in Lowes.com sales.
"In recognition of the front-line leaders and associates who delivered these results, we are pleased to award $220m in discretionary and profit-sharing bonuses."
For FY22, Lowe's has posted full-year net sales of $97.05bn, an increase from $96.25bn in FY21.
The retailer also recorded pre-tax earnings of $9.03bn and net earnings of $6.43bn for the year.
For fiscal 2023 (FY23), Lowe's expects full-year sales of roughly $88bn–90bn and a 2% decrease in comparable sales against the prior year.
Ellison added: "I am confident we are making the right investments – in our associates and in our business – to drive long-term growth.
"We also continue to improve operating margin, demonstrating our ongoing focus on driving productivity across the company."
Last month, Lowe's sold its Canadian retail business to US-based private equity firm Sycamore Partners.