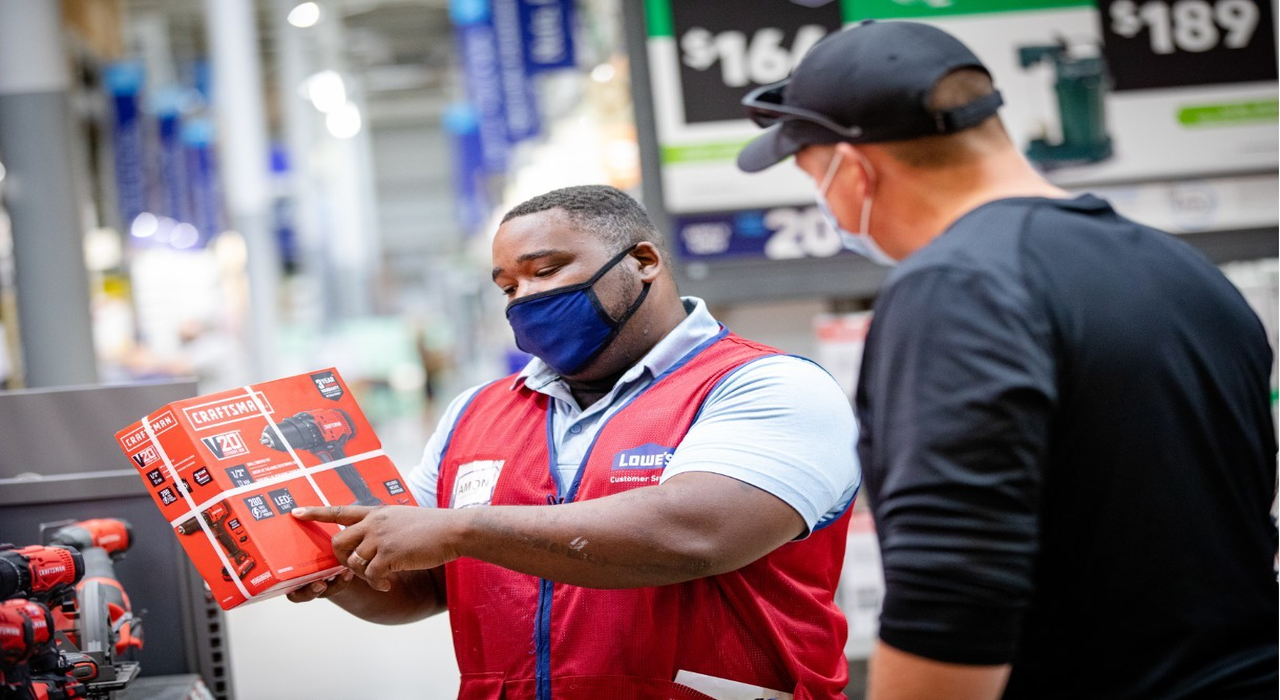 Home improvement company Lowe's has revealed plans to strengthen its workforce across US stores by hiring more than 50,000 associates this spring.
The retailer, which hired more than 90,000 associates for permanent roles over the past year, is filling seasonal positions and permanent full-time and part-time roles at stores to help customers purchase essential products and services during the pandemic.
In addition to hiring new associates, the retailer is injecting $80m in discretionary bonuses, taking its total commitment for associates, communities and store safety during the pandemic to nearly $1.3bn.
As part of this announcement, active hourly associates at US stores, distribution centres and call centres will receive the bonus on 5 February.
Furthermore, full-time hourly associates and part-time and seasonal associates will receive $300 and $150 respectively.
Lowe's president and CEO Marvin R. Ellison said: "As we approach spring, I am enormously proud of the way our associates have served customers and supported each other this past year through an unprecedented health crisis.
"We are honoured to be an essential business to help our customers keep their homes safe and functional during these very challenging times. We're pleased to provide this additional bonus to support our current associates and excited to welcome these new associates so we can better serve customers across the country."
In a separate development, Lowe's Canada also revealed plans to hire 7,000 full-time and part-time positions across its network of Lowe's, RONA and Reno-Depot corporate stores in the country.
The retailer operates or servicing around 470 corporate and affiliated stores in Canada.