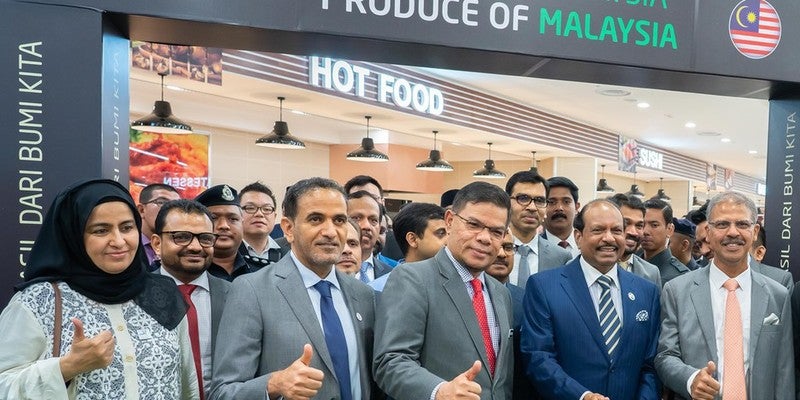 LuLu Group has opened its second hypermarket at 1 Shamelin Mall, in the Cheras district of Kuala Lumpur, Malaysia, further expanding its presence in the Far East.
Designed using the latest retail space concepts and modern technology, the new hypermarket is also Lulu's 174th and is spread across an area of 80,000ft². The hypermarket serves the residents of Cheras and its nearby areas.
Lulu Group chairman Yusuff Ali said: "As declared during the inauguration of our first Hypermarket in Malaysia, we are firm on our expansion plans in Malaysia and are committed to launching four new hypermarkets in different parts of Malaysia before end of 2020. This includes projects in Setia City Mall, Bangi Gateway, Bachang (Malacca) and Johor Bahru."
Lulu also has a retail presence in Indonesia and plans to expand to Singapore.
Ali added: "We are also exploring other markets in Malaysia and expect to create more than 5,000 job opportunities to the Malaysian work force."
Lulu Malaysia currently employs more than 300 Malaysians in its two hypermarkets in the country.
Malaysia minister of domestic trade and consumer affairs YB Datuk Seri Saifuddini Nasution Ismail, who opened the hypermarket, said: "They are not only investing in retail sector but also supporting our farming sector by exporting large quantities of agricultural produce to their operations around the world."
The retail chain opened its first 250,000ft² hypermarket in June 2016 in the CapSquare, Jalan Munshi, Kuala Lumpur.
Last July, LuLu signed a memorandum of understanding, with the Communist Party of China, to invest $200m to set up new hypermarkets in the country, as part of its expansion plans.