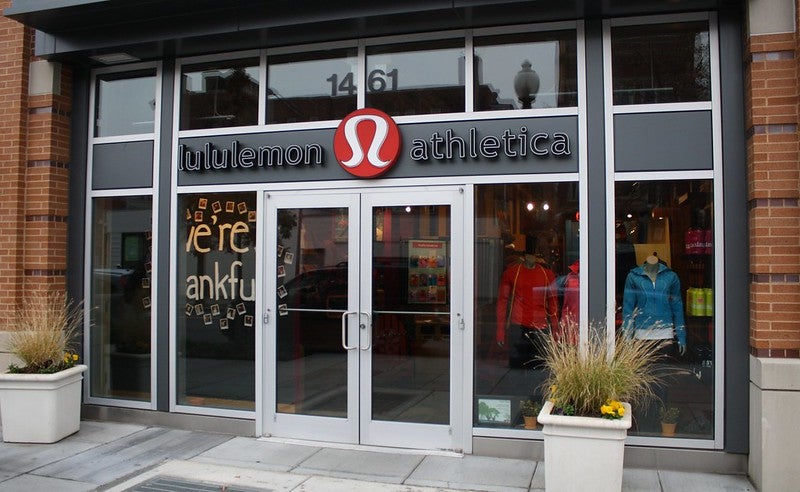 North American athletic apparel retailer lululemon athletica has recorded $1.9bn in revenue for the second quarter (Q2) of fiscal 2022 (FY22), up by 29% compared with the same period of fiscal 2021 (FY21).
The company's net revenue increased by 28% and 35% in North America and worldwide respectively.
Its total comparable sales for Q2 increased by 23%, while its comparable store sales grew by 16%.
lululemon's direct-to-consumer net revenue increased by 30% and represented 42% of its total net revenue compared with 41% in Q2 2021.
The retailer recorded income of $401.2m from its operations, up by 38% from a year earlier, and a 31% increase in adjusted income from operations.
Its operating margin grew by 140 basis points (bps) to 21.5%, while its adjusted operating margin also increased by 30bps.
lululemon's diluted earnings per share (EPS) grew from $1.59 in Q2 2021 to $2.26 in Q2 2022.
The retailer opened 21 company-operated stores during the quarter, taking its total store network to 600.
Lululemon Athletica CEO Calvin McDonald said: "The momentum in our business continued in the second quarter, fuelled by strong guest response to our product innovations, community activations, and omni experience.
"I would like to express my gratitude to our teams around the world for their continued dedication and enthusiasm for our brand, which enabled us to generate this elevated level of performance.
"As we look ahead, we're excited about our ability to successfully deliver against our Power of Three ×2 growth plan and create ongoing value for all our stakeholders."
For the third quarter (Q3) of FY22, lululemon athletica expects its revenue to be between $1.780bn and $1.805bn and has forecast EPS in the range of $1.90 to $1.95.
The retailer anticipates full-year net revenue of between $7.86bn and $7.94bn.