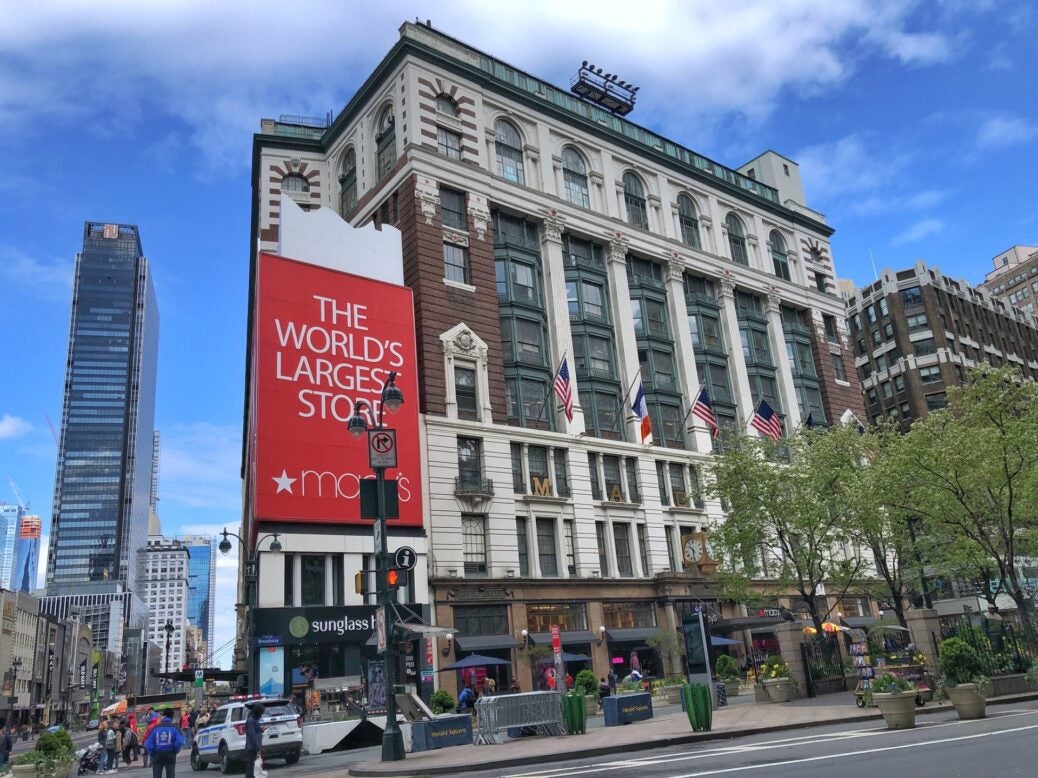 US-based department store chain Macy's has reported that its net sales and earnings for the third quarter (Q3) of 2021 (FY21) exceeded expectations.
The company registered a 37.2% growth in comparable sales on an owned basis in the quarter.
During this period, Macy's earnings per share (EPS) amounted to $0.76 and its adjusted EPS stood at $1.23.
The retailer said that almost 4.4 million new customers bought from the Macy's brand in the quarter, with 41% of these shopping online.
Online sales for Q3 increased by 19% compared to the same period of last year and 49% against Q3 2019.
Macy's also reported positive results for two of its subsidiaries, Bloomingdale's and Bluemercury.
Bloomingdale's comparable sales on an owned basis were up by 43.4%, while Bluemercury's comparable sales increased by 39.5% on an owned and owned-plus-licensed basis.
The company increased its inventory by 19.4% to meet demand both in stores and online.
Macy's chairman and CEO Jeff Gennette said: "Our company delivered another strong quarter and exceeded our expectations on both top and bottom lines.
"The results were driven by the effective execution of the Polaris strategy and an improved economic environment.
"In the quarter, the Macy's brand added 4.4 million new customers.
"Consumers continue to spend, and we successfully offered a wide range of expanding merchandise assortment to meet their growing demand."
For the fourth quarter (Q4) of FY21, Macy's has forecasted an increase of between 2% and 4% in its comparable sales on an owned-plus-licensed basis compared to two years prior.
In a separate development, Macy's has revealed plans to expand its online presence by introducing a curated digital marketplace.
The retailer has partnered with enterprise marketplace technology company Mirakl to run the platform, which is scheduled to launch in the second half of next year.
In May, Macy's reported a 62.5% increase in comparable sales on an owned basis for the first quarter of the year.