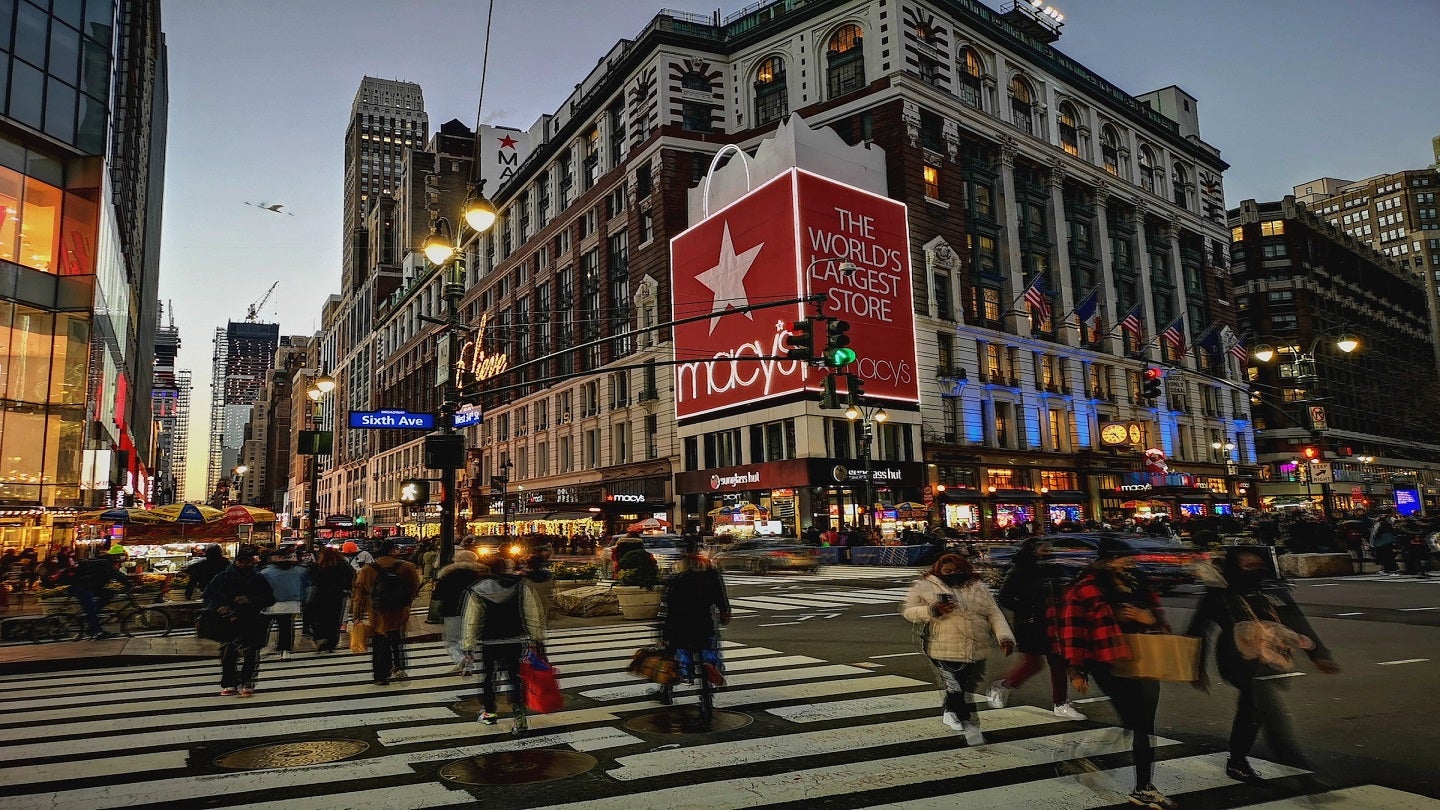 Department store chain Macy's has revealed plans to expand its small-format store locations into the northeast and western regions of the US.
The retailer plans to open four new small-format stores in the third quarter of 2023, including one store in Highland, Indiana and stores in Boston and Las Vegas next month.
In November this year, Macy's will also open another store in Santee Trolley Square, San Diego, California.
Macy's small-format stores will span 30,000ft² to 50,000ft². They will be located in off-mall shopping centres and feature the retailer's fashion, on-trend beauty, luxury fragrances and more.
In addition, Macy's smaller stores feature elevated fitting rooms with larger spaces, lounge areas, full-length mirrors and selfie moments.
Customers can also access all the benefits offered by full-line Macy's stores, including the 'At Your Service' desk, which assists customers with payments, returns, exchanges and more.
The stores also offer 'Buy Online Pickup In-store' and kerbside options for items available on the Macy's website.
By collaborating with local businesses, the small format locations create pop-up shops and events to offer customer preferences.
Macy's launched its small-format store in 2020 with a store in the Dallas-Fort Worth area in Southlake.
As of the end of 2022, the retailer operated a total of eight stores under this format.
Macy's chief store officer Marc Mastronardi said: "We're thrilled by the success of our small-format stores and ongoing geographic expansion with our inaugural move into the Northeast and Western region.
"As a growth vector for Macy's, small-format stores offer a curated shopping experience celebrating discovery and convenience. These stores optimize our physical store footprint and bring us closer to existing and desired customers while encouraging more frequent visits."
In the second quarter of fiscal year 2023, Macy's reported that its net sales declined 8% to $5bn, driven by an 8% drop in brick-and-mortar sales and a 10% fall in digital sales.
The company's comparable sales also decreased 9.2% on an owned basis during the quarter.