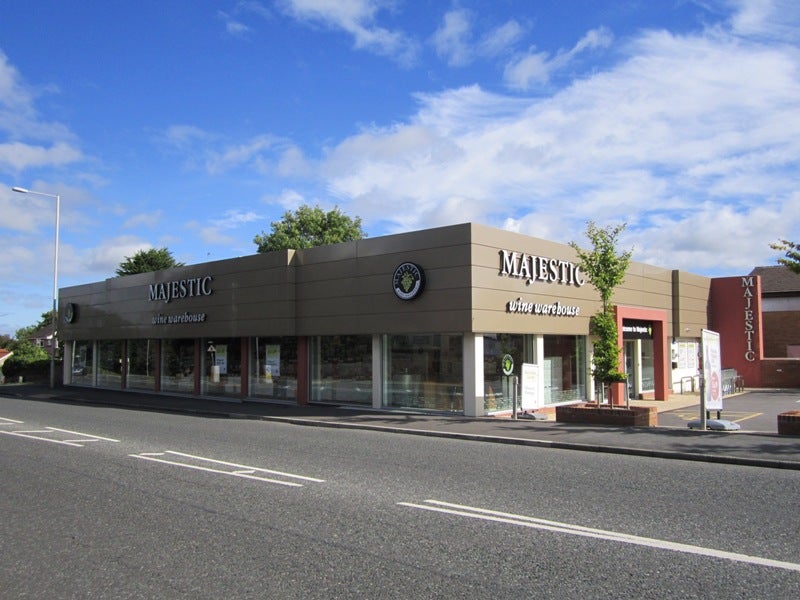 British wine retailer Majestic Wine has announced it will sell its retail and commercial businesses, Majestic Wine Warehouses (MWWL) and Les Celliers de Calais (LCDC), to CF Bacchus Holdings (BidCo), which is controlled by funds managed by Fortress Investment Group, for £95m.
Subject to the approval of a planning application for redevelopment, sale of one freehold property previously held by MWWL to a third party is expected to fetch another £5m.
These transactions will bring the total proceeds to around £100m.
"I am delighted that we have managed to secure an independent future for both Naked and Majestic Retail and Commercial."
The sale will enable the company to focus on its online Naked Wines business, which operates in fast-growing markets.
Under the terms of the binding agreement, BidCo will initially pay £78m in cash for the shares of MWWL and LCDC.
An additional £5m, payable in cash, is deferred for two years, and contingent on the post-Brexit regulatory landscape and performance of LCDC, which comprises the group's French operations.
BidCo will retain an additional £12m in the form of a loan note. BidCo will repay the unsecured interest-bearing loan to Majestic Wine within five years from completion of the sale.
The loan note will have an interest of 3% per annum for the first three years, 4% in the fourth year and 5% in year five, to be paid annually.
The sale, subject to the approval of the group's shareholders, EU regulatory clearance, and satisfactory transfer of MWWL's bonding arrangements, is expected to be completed in the fourth quarter of 2019.
Majestic Wine has also signed a separate agreement with a property developer to sell a freehold property for £5m and potential overage payments.
The company will use the proceeds of both transactions to reduce the group's debt, invest in the growth of Naked, and return £3.8m to shareholders through a special dividend of 5.2p per share.
The company said that it received irrevocable undertakings or letters of intent from shareholders representing around 27% of the issued ordinary share capital of the company in favour of the transaction.
Majestic Wine CEO Rowan Gormley said: "I am delighted that we have managed to secure an independent future for both Naked and Majestic Retail and Commercial, allowing both companies to pursue growth by focusing on their unique propositions."