Majid Al Futtaim opens first checkout-free store in UAE
The store uses artificial intelligence technology to identify products.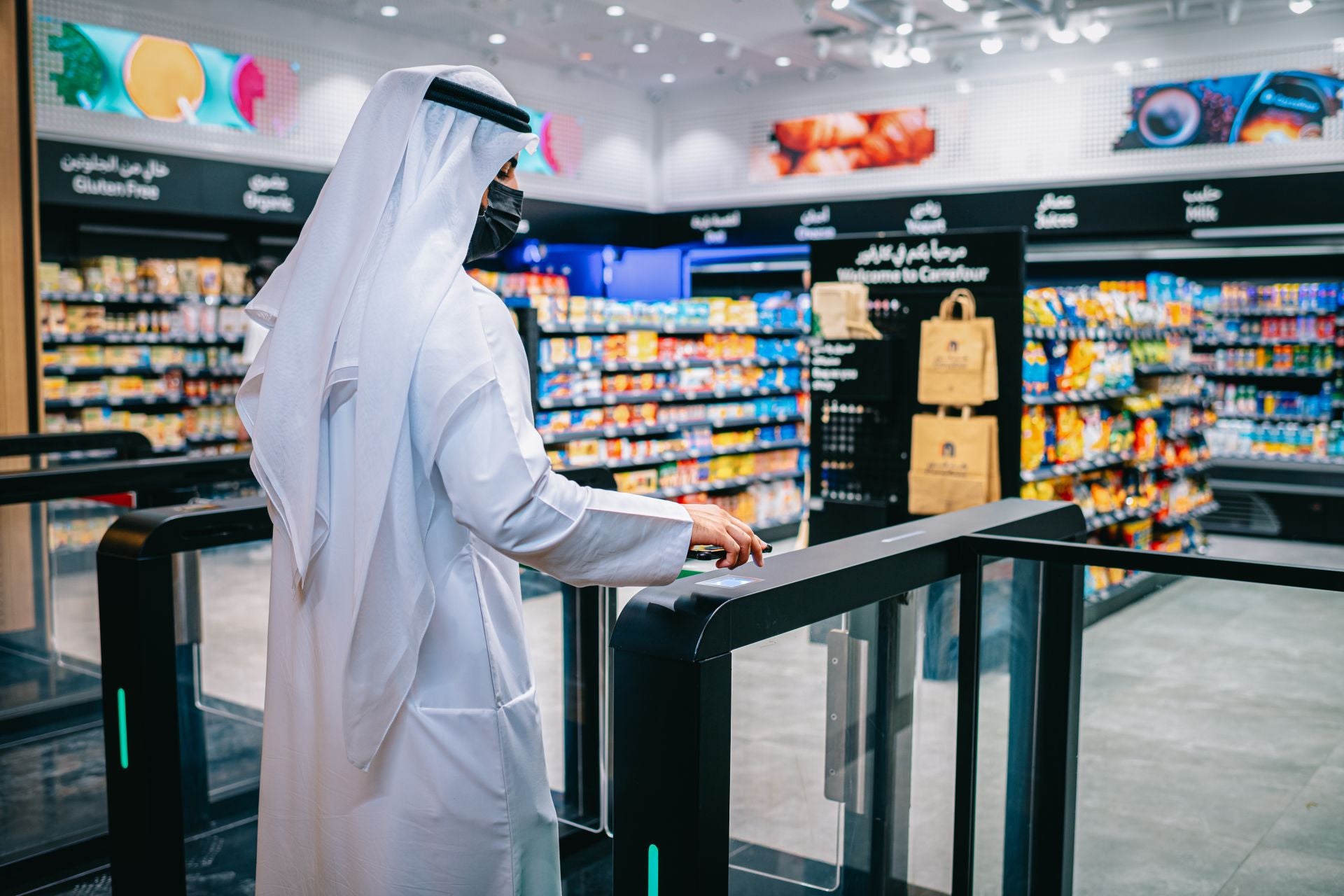 Emirati holding company Majid Al Futtaim has opened a checkout-free convenience store, Carrefour City+, in Dubai, United Arab Emirates (UAE).
Located in Mall of the Emirates, Carrefour City+ is the first checkout-free store introduced in the region.
The store sells more than 1,300 items, including snacks, beverages, packaged food, ready meals and other necessities.
Using the MAF Carrefour App, customers can choose their items and leave the store without the need to queue for payment.
Every item picked up by the customer is automatically added to a digital shopping basket, creating a completely contactless shopping experience.

Carrefour City+ is equipped with artificial intelligence (AI) and advanced technology designed to streamline inventory management and simplify shopping for customers.
Majid Al Futtaim retail CEO Hani Weiss said: "Carrefour City+ has been designed to make life easier by using technology to remove friction and enhance the retail experience.
"The store represents a huge leap forwards for retail in the UAE and region as Carrefour continues to innovate to meet the needs of the present whilst anticipating future shopping trends."
The checkout-free store was inaugurated by UAE Artificial Intelligence, Digital Economy and Remote Work Applications Minister Omar bin Sultan Al Olama.
Majid Al Futtaim said that the store's opening highlights the private sector's role in the UAE's Fourth Industrial Revolution Strategy.
It also aligns with the country's AI Strategy, which aims to strengthen the UAE's position in AI investments and applications in various sectors.
Majid Al Futtaim owns and operates 28 shopping malls, 13 hotels and four mixed-use communities in the region.
It is the exclusive franchisee for Carrefour in more than 30 markets across the Middle East, Africa and Asia.
In February, the company installed Simbe Robotics' autonomous inventory robot, Tally, to 11 Carrefour stores in the UAE.
Tally is a robotic autonomous shelf auditing and analytics solution equipped with a suite of sensors designed to operate in retail environments.