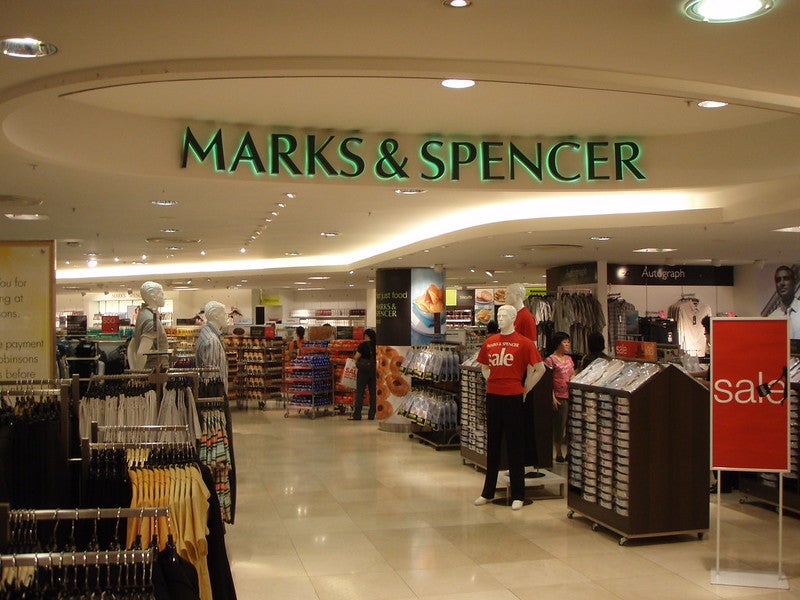 UK-based retailer Marks and Spencer has said that it is currently reviewing the future of its retail store operations in France.
The company has cited supply-chain disruptions and stock shortages as reasons for the review.
The impact is primarily driven by new rules on exports caused by Britain's exit from the European Union (Brexit) and the Covid-19 pandemic.
Marks and Spencer used a franchise model to re-enter the French market. The company currently operates around 20 stores in the country through partners SFH Invest and Lagardere.
The review is expected to lead to store closures in France.
In a statement, a company spokesperson said: "In light of the new customs arrangements, we are taking decisive steps to reconfigure our European operations and have already made changes to food exports into the Czech Republic.
"We operate a franchise business in France and are undertaking a review of the model with our two partners."
Commenting on the new trade rules, Marks and Spencer chair Archie Norman said: "What we've discovered is that the EU rules for governing borders and their customs union are totally out of date and not suited for the purpose they are designed for – what we've got [is] a fandango of bureaucracy.
"Our products, our fresh sandwiches and ready meals, going to Ireland or France are delayed by about a day – that is not good if you are a sandwich.
"We are getting about 80% of our product through, less than that in France because the French, predictably, are draconian."
Earlier this year, Marks and Spencer restructured its Czech business, removing all fresh and chilled foods and replacing them with products with a longer shelf life.
Last month, the retailer made its food products available to customers in more than 150 countries in partnership with export platform British Corner Shop.