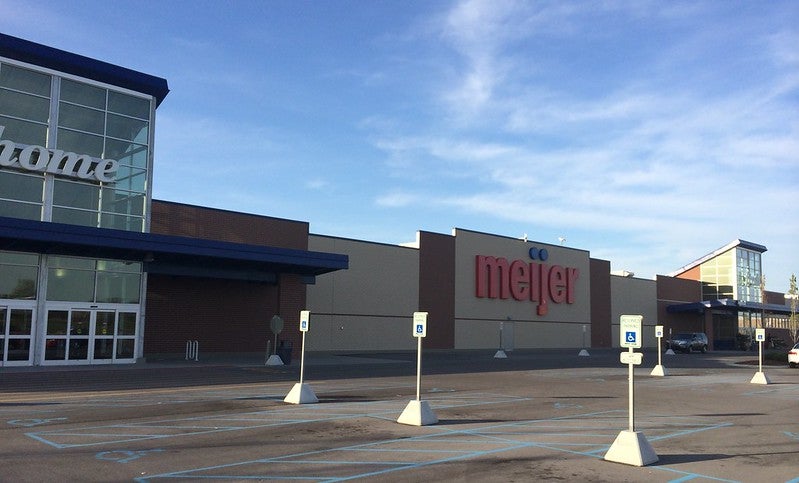 Visit our Covid-19 microsite for the latest coronavirus news, analysis and updates
---
Follow the latest updates of the outbreak on our timeline.
US supercentre chain Meijer has announced plans to install plexiglass shields in all its stores to prevent the spread of the coronavirus (Covid-19) within its operations.
Starting next week, the retailer will install the shields at all of its check lanes to enhance protection for its team members and customers.
Meijer president and CEO Rick Keyes said: "Meijer is a company that is guided by our fundamental values to do what is right for our team members and customers.
"Our number 1 priority is to provide a safe environment for everyone who walks through our doors while meeting the needs of the communities we serve."
The move will complement various steps the retailer has undertaken, including suspending the use of reusable bags across its stores, removing Sandy the Pony from the front end of its stores temporarily, and marking X's on the floor 6ft apart in areas such as lines for check lanes, pharmacy and service desk counters.
Meijer is also suggesting customers to use the length of their shopping carts to gauge an appropriate distance from others.
In March 2019, Meijer expanded the launch of the Shop & Scan mobile checkout programme to 44 additional stores across southeastern Michigan.
Privately owned and family-operated Meijer has 248 supercentres and grocery stores throughout Michigan, Ohio, Indiana, Illinois, Kentucky and Wisconsin.
The confirmed cases of Covid-19 have reached 438,441 globally while the death toll has reached 19,656.