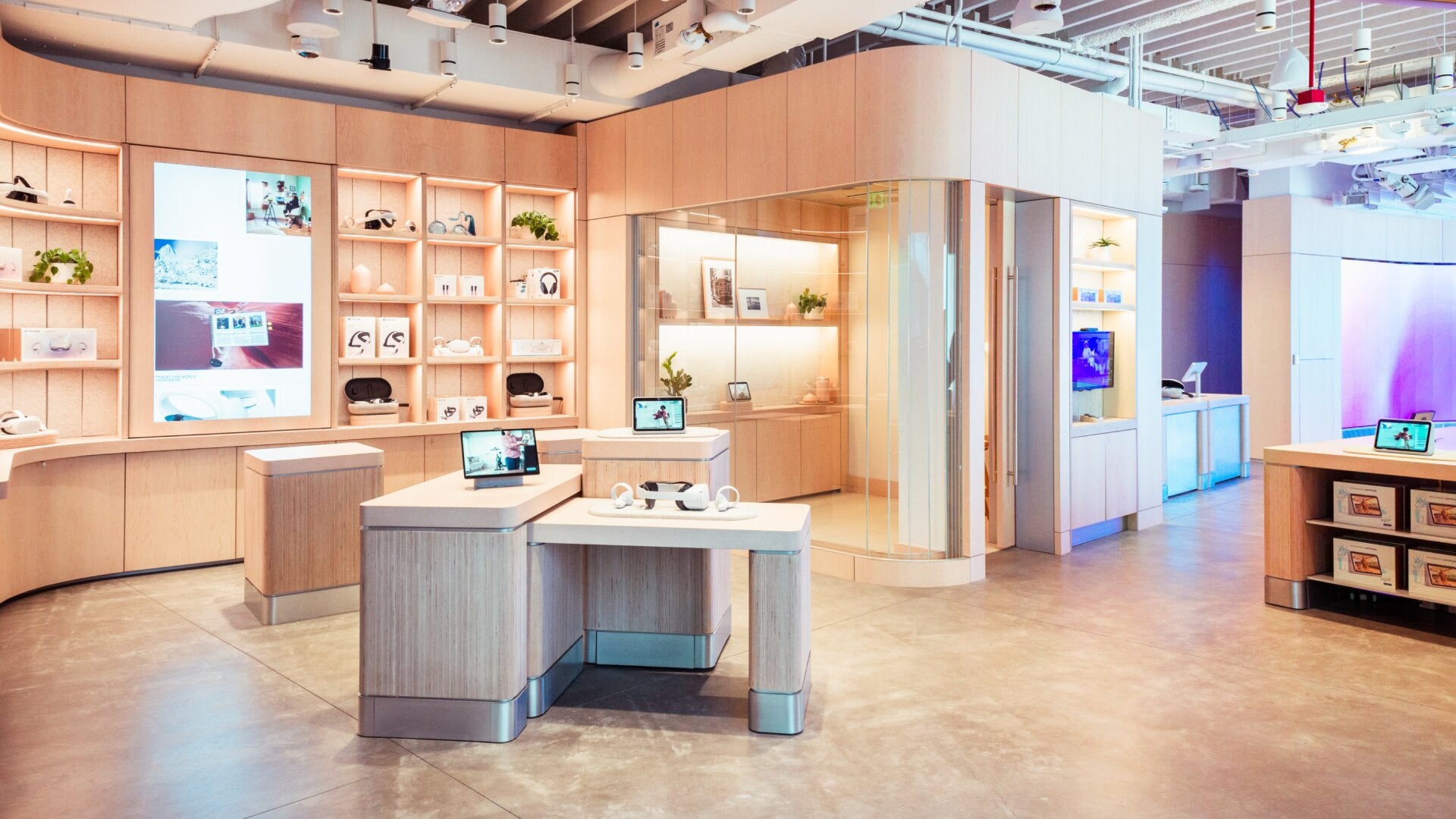 Meta Platforms, formerly known as Facebook, has announced its first-ever physical retail store at its campus in Burlingame, California.
Scheduled to open on 9 May, the Meta Store will enable shoppers to test and purchase virtual reality (VR) headsets and hardware products.
Measuring around 1,550ft², the store will feature the Quest 2 VR headset and video calling device Portal, as well as Ray-Ban's augmented reality (AR) glasses.
All devices will be available for purchase at the store except the Ray-Ban AR glasses, which can be ordered from Ray-Ban.com with help from retail associates.
Meta said that the products can also be bought online through a new shopping tab on meta.com.
Customers can make video calls to retail associates to fully explore the store's capabilities and experience Meta's Smart Camera and features such as Story Time.
In addition, customers can explore the company's gaming catalogue, which includes Golf+, Beat Saber, VR Fishing and Supernatural among other titles.
The games can be played on a curved LED wall-to-wall screen at the Quest 2 demo area.
Meta Store head Martin Gilliard said: "Having the store here in Burlingame gives us more opportunity to experiment and keep the customer experience core to our development.
"What we learn here will help define our future retail strategy.
"The Meta Store is going to help people make that connection to how our products can be the gateway to the metaverse in the future.
"We're not selling the metaverse in our store, but hopefully people will come in and walk out knowing a little bit more about how our products will help connect them to it."          
The announcement comes after Meta recently said that it would test tools for selling digital assets and experiences within its virtual reality platform Horizon Worlds.
The Horizon Worlds platform was launched late last year.