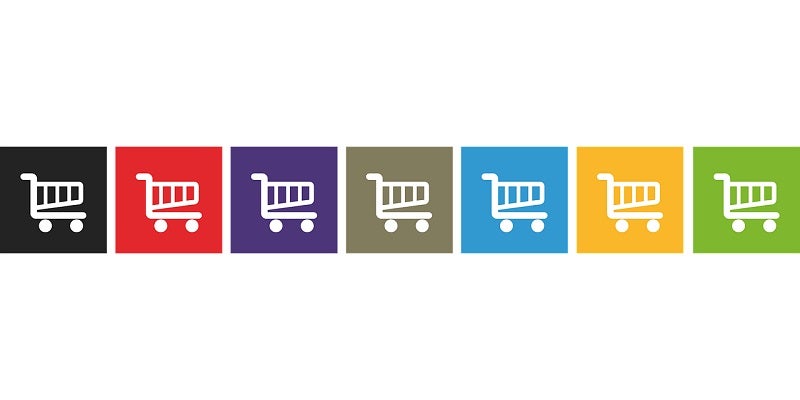 Around 75% of millennial and 53% of Gen X shoppers revealed that they shop in-store and leave without purchasing, only to later buy the same item online, according to 12th annual Global Shopper Study by performance edge solutions company Zebra Technologies .
The study found that the main reason for in-store purchases losing to online shopping was due to inventory management issues, such as out-of-stocks. When surveyed, 39% of shoppers revealed they had left a store without a purchase due to out-of-stocks and 43% of retail associates named out-of-stocks customer complaints as their biggest frustration.
However, 77% of retail executives believe customers are satisfied with their in-store experience, while only 57% of shoppers reported feeling satisfied. Executives also believe 80% of shoppers were satisfied with the returns and exchanges process, but only 59% of shoppers said they were satisfied.
Zebra EMEA retail director Mark Thomson said: "Contrary to popular belief, brick-and-mortar stores still maintain a prominent role in the shopping environment. However, the increased complexity of omnichannel retail has made providing the best customer service more challenging than ever.
"Zebra's latest Shopper Vision Study highlights EMEA consumers still prefer to shop in a physical store as the majority state they enjoy experiencing the physical product (55%), as well as product availability (46%) and the instant gratification of being able to buy it now (38%). In the past month, 61% of EMEA shoppers have visited a physical store but ended up purchasing the item online instead, with the biggest reason being that the store ran out-of-stock.
"A clear example of this problem lies in retailers desire to keep up with rising delivery expectations by fulfilling digital orders and returns with same-day delivery, click & collect or in-store collection services from their store locations."
The study also found that self-checkout technologies are also gaining popularity, with 40% of shoppers using this technology within the last six months and 86% sharing their comfort with the technology. Of those millennials surveyed, 70% said that self-checkouts provide an improved customer experience. The self-checkouts have also proved to be a valuable asset to retail executives, with 87% believing self-checkout frees up store associates to better serve customers and 81% saying they have seen a return on their investment.
Technology investments in mobile solutions have also proved to be popular among executives and store associates, with 85% and 73%, respectively, saying that it provides a better experience.
Thomson added: "If retailers want their physical stores to remain relevant, it is crucial that they implement software to enhance visibility across the entire business. To provide a frictionless customer journey, staff need to access data that shows stock availability, delivery tracking, information on returns and exchanges, all to ensure that customers are not deterred from buying at their chosen location.
"Brands can learn from these insights as online experience continues to inform tastes for in-store interactions, which can make shopping more personal and engaging. By harmonising their online and in-store operations, retailers can ensure they are meeting customer demand and their expectations."