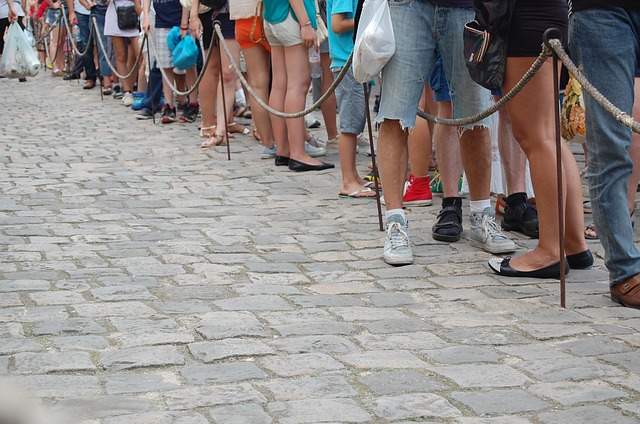 Retail solutions company Qmatic has developed a virtual mobile queuing system to relieve shoppers of the burden of waiting in line.
According to Qmatic, the queuing system Mobile Ticket enables retailers to improve the in-store customer experience by allowing customers to use their mobiles to select a service and join a virtual queue.
Customers can select the service they need though a web app or by scanning a QR code. Services available for shoppers include collecting online orders in store, meeting with an expert, personal or VIP shopping, and customer services.
Qmatic believes that the queuing system prevents boredom and increases the opportunity to browse which in turn increases sales, customer satisfaction scores and brand loyalty.
There are several ways in which the system is designed to create value: saving time for the customer with user-friendly interface, giving staff key information so they can prepare for the customer's appointment, enhancing personalisation, and providing value data to retailers to help them adjust their operations in real-time to match customers behaviour.
The Qmatic mobile app has been updated to improve customer's experience while optimising capacity and security of the application, including the option to scan a QR-code when the customer arrives in store
Qmatic UK managing director Vanessa Walmsley said: "Data security and convenience are top of mind for most users. We have noticed a general trend where users are increasingly reluctant to download apps."
After scanning the QR code, the customer receives a digital queue ticket without having to download an app or provide any personal information.
Walmsley added: "Our new Mobile Ticket solution combats this trend by delivering an instantly accessible platform through a QR code, enabling customers to join a virtual queue while they wait, for example at a returns desk, personal shopping, or to pick up a Click & Collect package.
"This means less effort is required from the customer, and retailers can capture critical customer journey data. We recognise that customers expect the same level of convenience in the retail sector that they get in other aspects of their lives, and we are committed to enabling that transition."
According to Qmatic, Mobile Ticket includes several new improvements developed in collaboration with partners and customers, including optimising the code to make the system load faster in environments with limited data coverage.
Mobile Ticket uses positioning and other data to provide intelligent features for retailers to ensure smoother customer journeys, including coordinating the solution with staffing levels in various departments.
The solution will also allow retailers to make sure the queuing ticket guides customers to the right place.
In addition, Mobile Ticket offers customer a feedback survey for retailers to find out how they can improve customers' experience and make it more efficient.
The application will also allow customers to track the status of their appointment, allowing them to browse the shop while waiting.