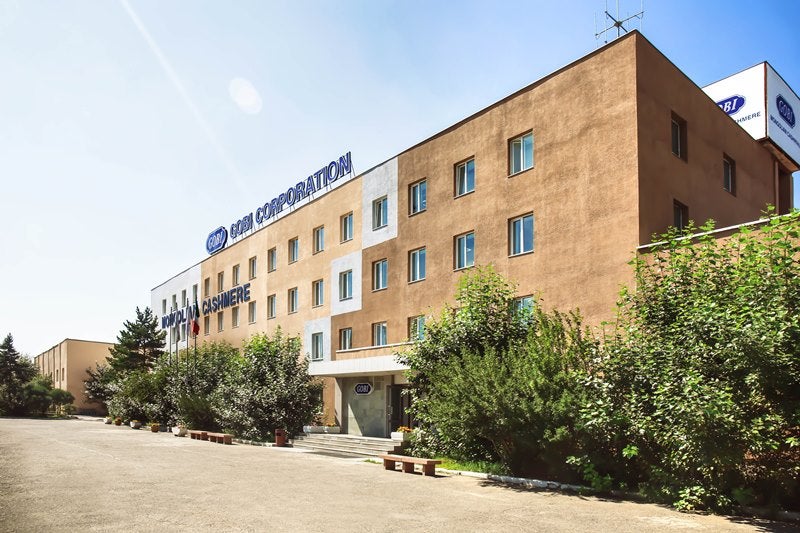 Mongolia's largest cashmere manufacturer Gobi Corporation is set to enter the US market by September.
Its subsidiary Gobi Cashmere USA will be located in Los Angeles, and the company will launch a dedicated e-commerce website for US customers.
Gobi Corporation currently supplies high-quality raw cashmere products to the international market. However, it has been facing competition in the US market from China.
Gobi Corporation has franchise stores in Chicago, Los Angeles and San Francisco. The passage of a trade bill could allow cashmere companies from Mongolia to compete with other companies.
Stronger trade ties between the US and Mongolia would benefit many stakeholders in the supply chain of cashmere, including consumers, nomads and employees.
Mongolian nomads depend on the sale of raw cashmere to manufacturers for half of their annual income.
Gobi Corporation has more than 2,800 employees, 80% of whom are women.
Located between Russia and China, Mongolia is expanding its diplomatic relations with countries globally.
Diplomatic relations between Mongolia and the US were established in 1987, and the country has expanded its ties in economic and political platforms.
A trade bill introduced in the US House of Representatives seeks to promote trade between both countries by facilitating duty-free treatment for certain imports from Mongolia, such as cashmere products and textile materials.
Mongolian President Battulga Khaltmaa will visit the US this week to pursue the trade bill, which would benefit the country's economy and allow it to export more cashmere products to the US.
Although Mongolia supplies 48% of the raw cashmere worldwide, making it the second-largest raw cashmere supplier, the country uses only 15% of it to manufacture ready-to-wear finished cashmere garments locally.
The remaining 85% of raw cashmere is sold as semi-processed material to other markets with less value.
The US is said to be the second-largest cashmere consumer country and the duty-free treatment is expected to provide Mongolia with an opportunity to diversify its economy.