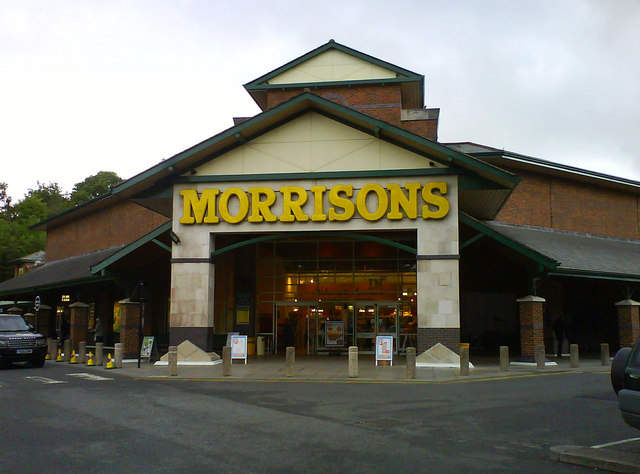 Morrisons' share prices have increased after the supermarket chain revealed positive Q1 results.
The retailer's like-for-like sales, excluding petrol, increased 3.6% in the 13 weeks to 6 May, while total sales have increased 3.8%, excluding fuel.
As a result of the news, Morrisons' share prices rose 2.2%.
According to Morrisons, the grocer is investing 'in the customer shopping trip' which it said improved its competitiveness.
Last week, Kantar Worldpanel report, revealed Morrisons to be the fastest-growing traditional supermarket, with sales growth of 2.2% and a holding market share at 10.5% in the 12 weeks to 22 April.
Morrisons also benefits from its 'Wonky' range of imperfect fruit and vegetables, which 'minimises waste and utilises more of the whole crop'.
Its kids clothing brand Nutmeg is also performing well, while a new womenswear range is now available in almost 130 stores.
Morrisons had to cut its prices to deal with the threat of the rapidly-growing German discounters, Aldi and Lidl, whose value proposition is attracting more and more customers. However, newly appointed chief executive Dave Potts seems to be turning the supermarket around and resolving the problems facing both the sector as a whole and the grocer specifically.
Potts said: "We are pleased to have made a strong start to the year, again becoming more competitive for customers while delivering growth on growth. We expect to continue to improve in the year ahead.
"During a busy period of exciting new ranges, new store openings, strong supermarket and wholesale growth, and the peaks and troughs of the seasons, our colleagues once again did an outstanding job for customers.
"Our expectations remain unchanged and we are confident of another strong year ahead."
As well as concentrating on customer experience, revamping its stores and trialling new ways to improve customer service, Morrisons' is also becoming a wholesaler. This quarter the grocer began supplying new partner McColl's through a rolling programme of 25 stores per week during the first quarter.
McColl's stores supplied by Morrisons receive a full fresh, frozen and ambient product offering from Morrisons, including both brands and the new Safeway range. This contributed to 1.8% to group like-for-like sales. According to Morrisons, the business is on track for its £700m target of annualised sales by the end of the year and £1bn in due course.
GlobalData retail analyst Thomas Brereton said: "With the Sainsbury's-Asda merger hogging the limelight, Morrisons' welcoming Q1 results this morning illustrated why it may also be an attractive target for investors and large conglomerates alike.
"Recent news regarding a botched Amazon approach for Waitrose shows that the US online behemoth has its eye on the UK market – and Morrisons may be a viable target, given its already existing 'Amazon at Morrisons' delivery partnership."