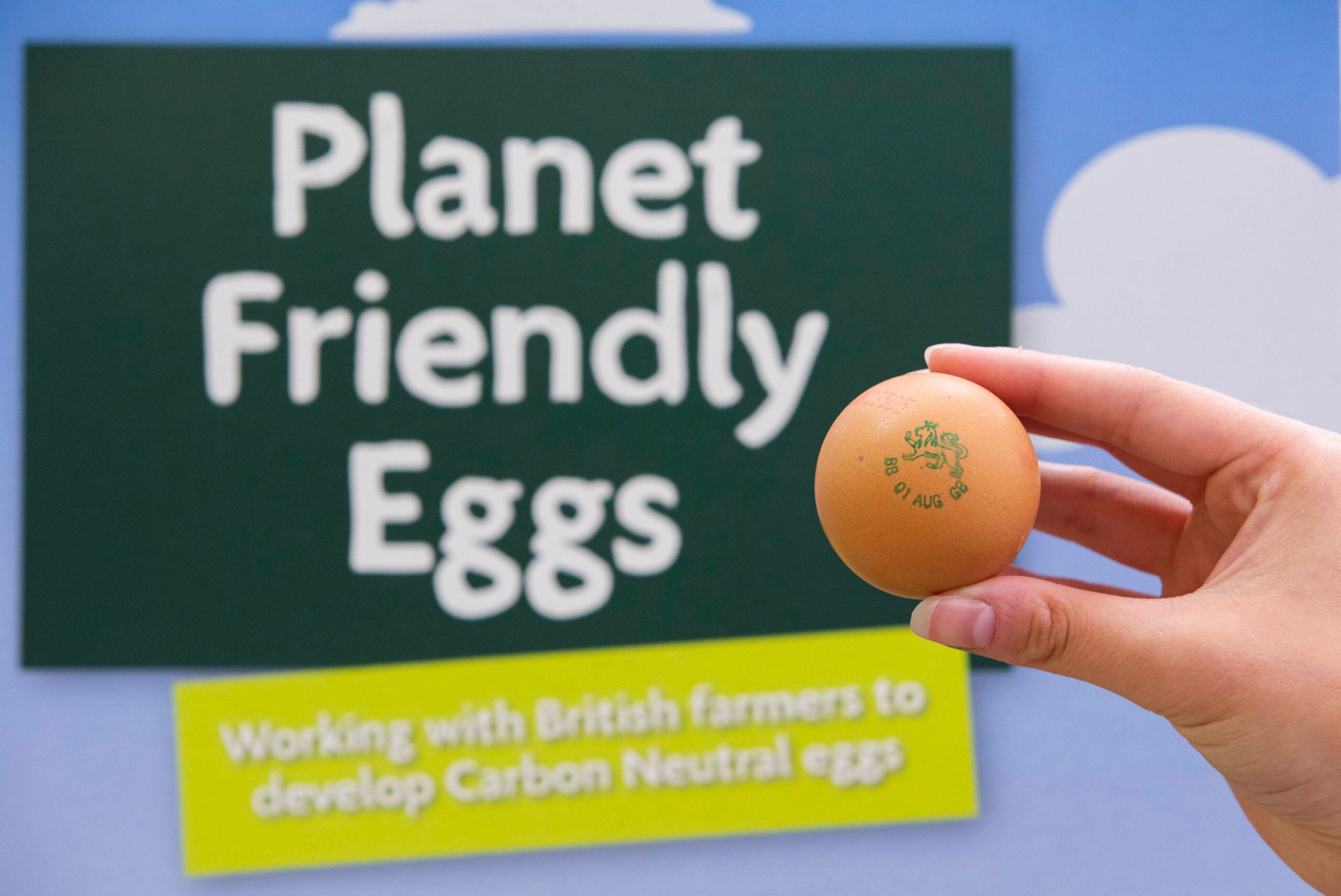 UK-based supermarket chain Morrisons has launched a range of carbon-neutral eggs from hens fed on insects bred on food waste from the retailer's sites.
The company's 'Planet Friendly Eggs' are initially available in 50 of its Yorkshire stores and its new store in Little Clacton, which has been designed specifically to have a lower environmental impact.
They have made Morrisons the first supermarket to launch its own line of carbon neutral eggs.
The eggs will be introduced across the UK next year at a price of £0.30 ($0.36) each or £1.50 ($1.82) for a pack of six.
The launch is part of Morrisons' commitment to being directly supplied by 'zero-emission' British farms by 2030.
The products will feature the British Lion Egg green stamp to indicate their reduced environmental impact.
In addition, the farm supplying the first stock of carbon-neutral eggs has a large wind turbine and 50kWh solar panels, as well as a programme to offset any remaining emissions on the farm.
Morrisons agriculture head Sophie Throup said: "This is our first carbon neutral product and there will be many more to come.
"It's all part of our drive to be directly supplied only by 'zero-emission' British farms by 2030.
"We know our customers consider the environmental impact of the food they eat and want affordable zero-emission produce.
"Eggs are a regular weekly purchase for most households and so we're thrilled that after 18 months of hard work with our farmers, these eggs are finally hitting our shelves."
The launch of Planet Friendly Eggs comes after Morrisons committed to selling its own-brand milk in carbon-neutral cartons earlier this year.
These targets are part of the retailer's overall business plan to achieve 'net-zero' emissions by 2040.
Morrisons plans to introduce sustainable beef, lamb and fruit and vegetables in the future.