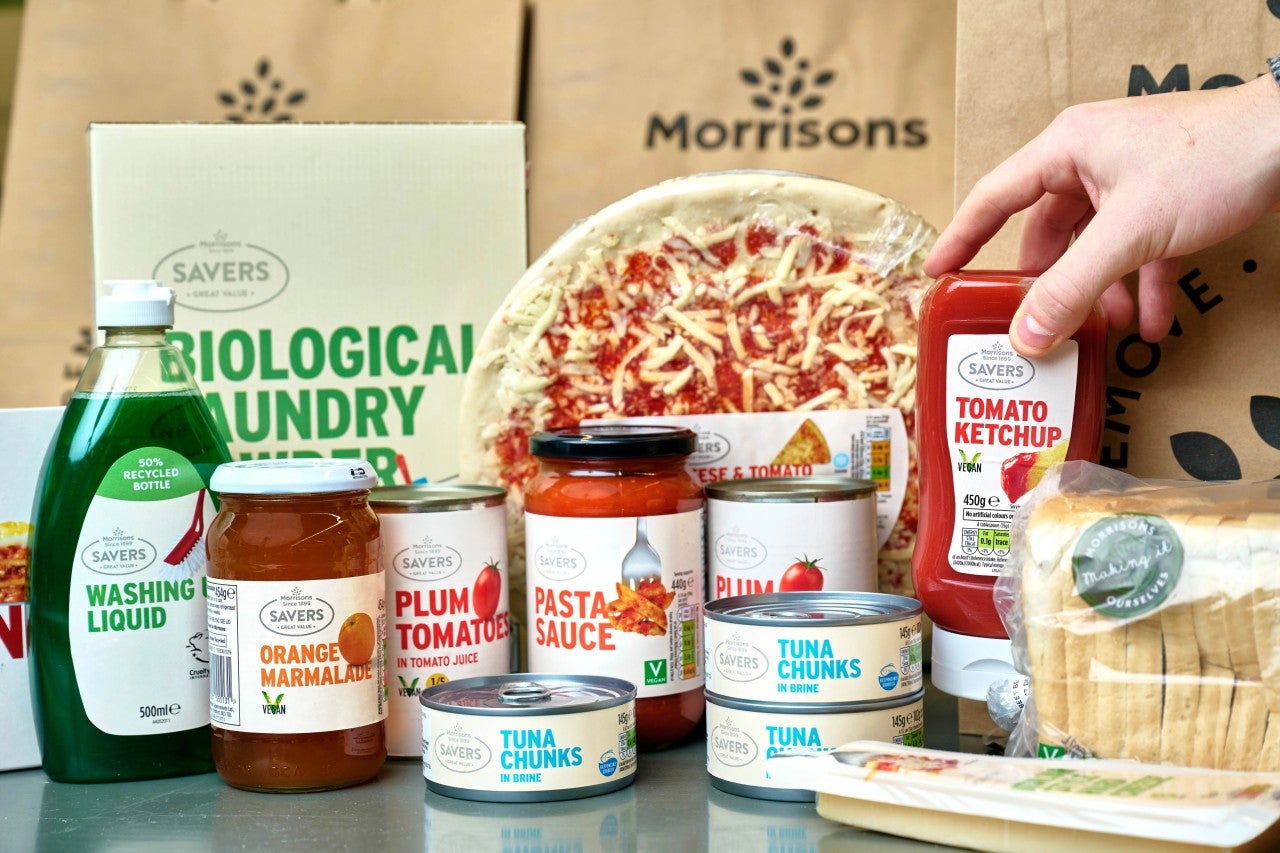 UK-based supermarket chain Morrisons has invested more than £16m ($19.3m) to cut the prices of 130 of its entry-level products.
The retailer has reduced the prices of fresh products, cheese, fruit and vegetables, as well as frozen ready meals and cupboard fillers.
Household essentials such as laundry powder, washing up liquid and dishwasher tablets, as well as toothbrushes, toothpaste and sanitary products, have also had their prices reduced.
The price cut is intended to help customers with their weekly shop amid the UK's current cost-of-living crisis.
Morrisons said that the price cuts will be communicated to customers via TV, radio, press, digital display, social media, email and online activity.
Morrisons chief executive David Potts said: "Our Savers range offers customers great value on the products they buy every day.
"We want to do all we can to help when it comes to the cost of grocery shopping and by investing in the range and cutting the prices further, our customers will see a noticeable impact on their budgets at a time when they really need it."
Morrisons will implement the price cuts across all 498 of its supermarkets.
The retailer's entry-level range features a total of 263 products, 28 of which were added within the last six months.
The range consists of 'Morrisons Savers' and 'Morrisons Wonky' in its produce segment, as well as 'Morrisons Essentials' in the homeware and health and beauty categories.
In September last year, Morrisons reported £4.8bn in total revenue for the third quarter (Q3) of fiscal 2022 (FY22), up by 4.5% from the same period of the prior year (FY21).
The group's revenue, including fuel, was £4.79bn for the 13-week period, up by 4.5% from £4.58bn in Q3 2021.
Morrisons' group like-for-like (LFL) sales, excluding sales of fuel, fell by 3.1% in the quarter.