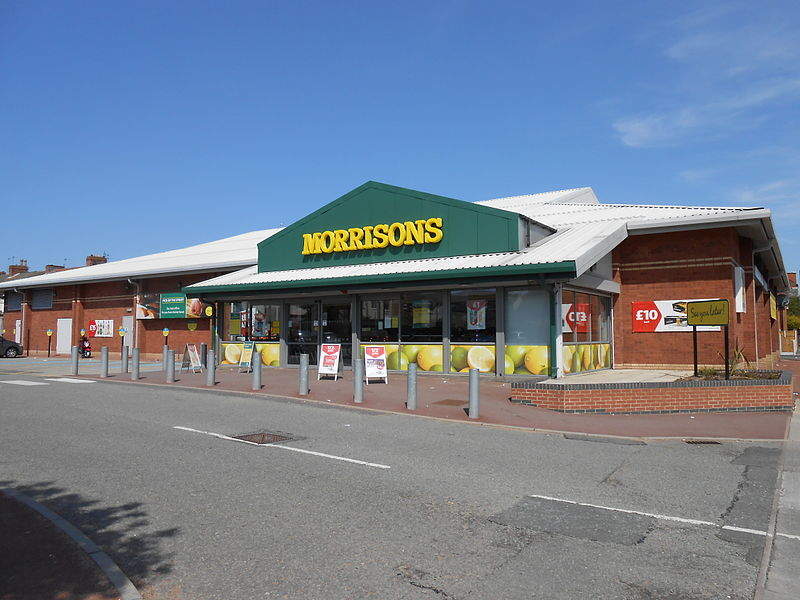 Morrisons , the UK's fourth-biggest supermarket, has announced a profits jump of 17% after it increased the supply and sale of locally sourced and tailored foods in stores in a bid to fight off competition.
The supermarket said it was paying a 4p a share special dividend on top of its 4.43p final dividend as underlying pre-tax profits rose to 11% to £374 in the year to 4 February.
Chief executive David Potts said: "We are pleased to be paying shareholders a special dividend of 4p a share, which reflects our good performance so far and confidence for the future."
Sales of local suppliers' foods have increased by 50% in the past two years after MORRISON signed deals with more than 200 farmers and other local food producers and tailored stores to regional tastes.
Wholesale deals with Amazon and the Mccoll 's convenience store chain, as well as the development of small late-opening shops on its own supermarket petrol forecourts and expanding its premium own label 'The Best' helped bring a 5.8% increase in total sales in the year to £17.3bn. Sales at established stores, excluding fuel, increased by 2.8%.
Morrisons chairman Andrew Higginson said: "Morrisons is now entering its third consecutive year of growth, which is a credit to the whole team."
Potts said: "We had a strong year, becoming more competitive and increasingly differentiating Morrisons for all stakeholders."
He added: "Listening to customers, responding, and improving the shopping trip are as important now as when we started this turnaround three years ago."
The retailer is currently supplying goods to some McColl's stores as well as 40 petrol forecourts run by Rontec. It is now adding 25 McColl's stores a week and will be suppling about 40 stores in the Channel Islands run by Sandpiper CI.
The group expects to achieve £700m of wholesale sales by the end of this year as it extends its partnership with Amazon and McColl's, aiming for sales of more than £1bn.
Following the competition from Aldi and LIDL , as well as small local stores, the retailer has cut management roles, closed stores and was forced to keep prices low.
According to Newton's Associate Director Nick Huisman retailers are experiencing pressure from the rising costs and food inflation and supermarkets start to 'demonstrate how they are mitigating these wider economic issues.
He said: "Unlike some of its competitors, Morrison's is in a position to keep costs down and absorb some of these effects, in part due to its largely British supply chain."
Huisman believes that retailers who can absorb costs through their supply chain will still need to focus on 'ensuring that their labour and productivity levels are consistently healthy'.
He added: "Keeping costs down is just one challenge to overcome if the Big Four are to maintain and grow market share. With convenience becoming increasingly important to consumers, retailers should be mindful not to compromise on their offering of convenience, availability and service in the pursuit of cost reduction."