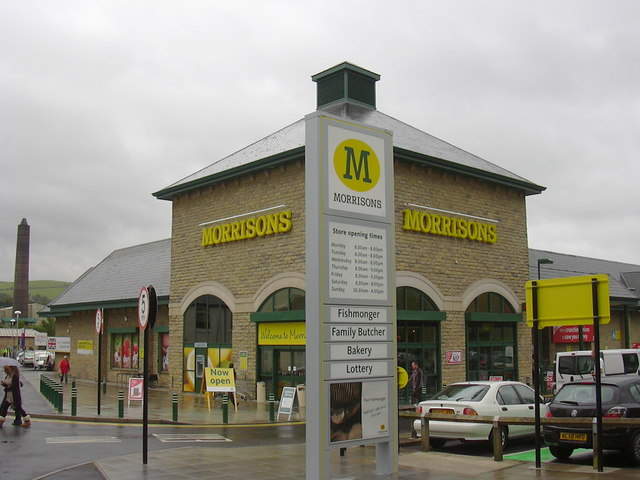 UK supermarket chain Morrisons has announced it is to close four stores, putting 400 jobs at risk. The supermarkets set to close are located in Crawley, Ince near Wigan, Shirley in Solihull and Swindon town centre.
A Morrisons spokesperson said: "As we continue to focus on building a broader, stronger Morrisons we are constantly reviewing opportunities for new stores and the performance of our existing estate.  We are planning to invest in four new stores this year and are today, regrettably, proposing to close four.
"We will now be going through a consultation process at the stores and will be discussing how to reduce redundancies and, where possible, redeploy our highly valued colleagues within the business."
Sales at the chain fell 2.7% in the three months to 11 August, making it the worst-performing chain of the UK's Big Four supermarkets, according to data from market research company Kantar. Morrisons' market share currently stands at 10.1%, down from 10.3% the previous year.
Morrisons currently operates 494 stores across the UK. It recently announced the expansion of its same-day online grocery delivery service with Amazon.
Big Four supermarkets under pressure from discount chains and online shopping
The UK's Big Four supermarket chains, Tesco, Sainsbury's, Asda and Morrisons are currently under pressure from the success of discount supermarket chains, such as Aldi and Lidl.
The UK's fifth-largest supermarket Aldi has seen a 10.6% year-on-year rush in sales to May 2019. It also gained a new record high market share of 8%, an increase from 7.3% during the same period last year, according to Kantar.
Earlier this month, figures from Kantar revealed that Lidl reached its biggest market share of 5.9%, with sales increasing 7.7% in the three months to 11 August. The sales have been attributed to its rapid store openings bringing an increase in footfall, with nearly 500,000 more customers visiting compared with the same period of 2018.
Last month, Lidl announced plans to open 12 new stores in Scotland, over the next three years, creating around 500 jobs. In May this year, the chain also announced plans to open 25 new stores, across the US east coast, by spring next year.