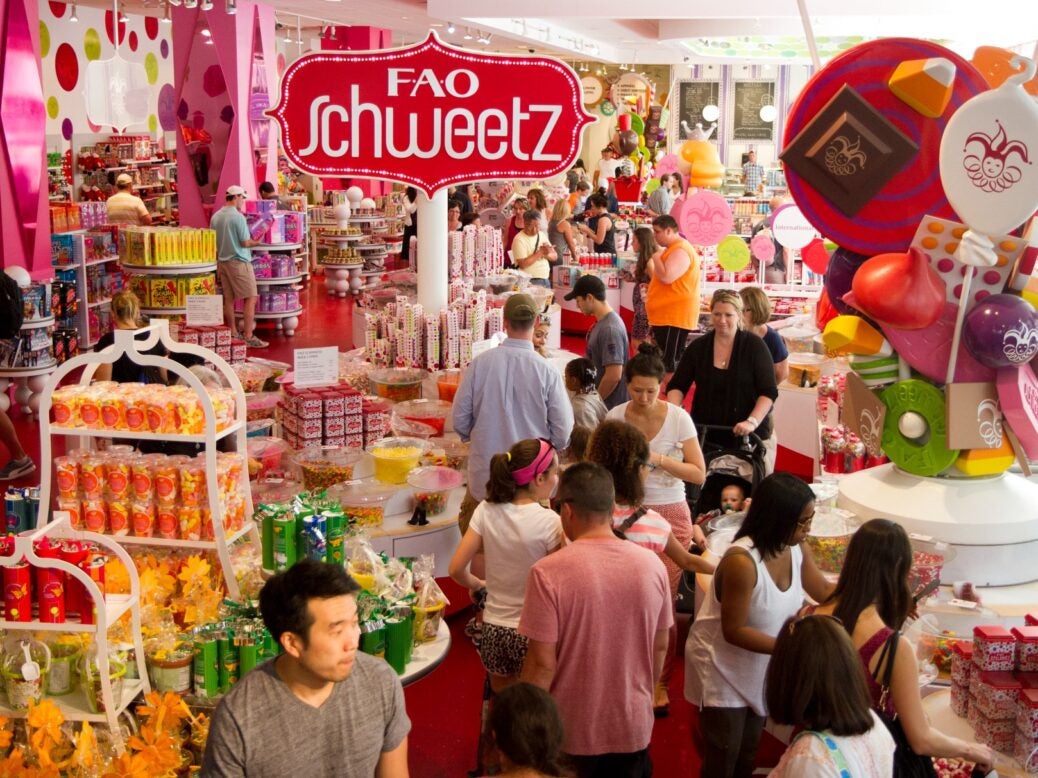 British department store chain Marks and Spencer (M&S) has partnered with US-based toy retailer FAO Schwarz to sell its products both in-store and online.
FAO Schwarz is known for its toys, life-sized plush products and 'interactive experiences'.
As part of the partnership, FAO shops will open in 20 M&S stores in the UK, including its Bluewater, White City, Argyle Street and Cardiff locations.
These will be trialled within M&S Kids product areas next to M&S gift shops.
FAO Schwarz will offer around 50 of its best-selling products, including toy racing cars, music mats, craft kits and plush toys.
The retailer's full product range will also be available online on M&S.com, with a click and collect service offered at more than 700 M&S locations, including food-only stores.
M&S Brands director Neil Harrison said: "Our brands strategy is all about giving customers even more reasons to shop with M&S – and that includes being more relevant, more often throughout the important festive season.
"At Christmas, we want M&S to be the place customers turn to for great value stylish clothing, quality food and importantly special and different gifting – and a leading toy brand such as FAO Schwarz supports that mission, bringing a little extra magic to the M&S offer.
"Through M&S.com and our 20 UK locations, customers can shop an exciting range of FAO's best toys and we can't wait to hear their feedback."
The partnership comes during the busiest shopping month ahead of the Christmas period, with around half of M&S customers expected to finish their Christmas shopping by the end of November.
It is part of the retailer's Brands at M&S strategy under its MS2 division.
In August, M&S partnered with export platform British Corner Shop to distribute its food products to customers in more than 150 countries.