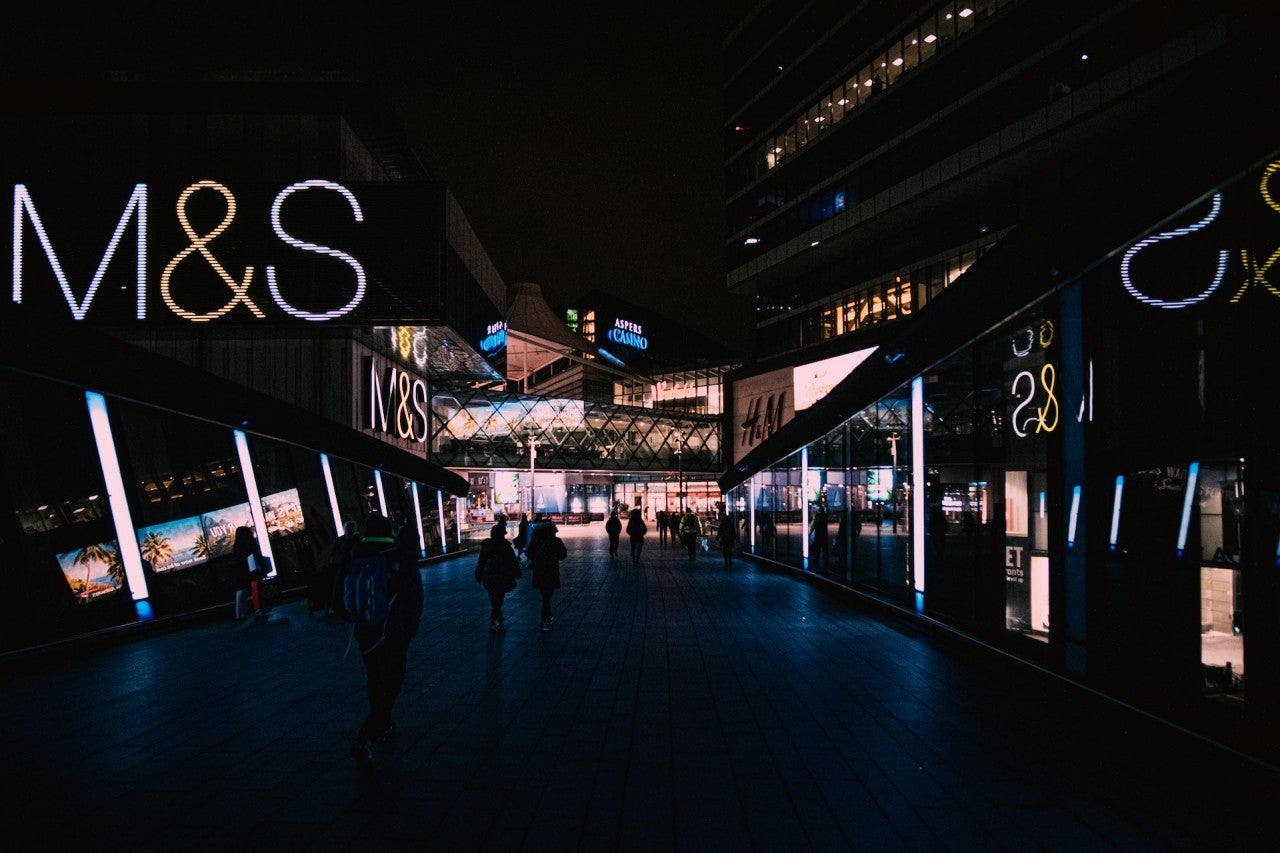 British retailer Marks & Spencer (M&S) has reported a 9.9% growth in total group sales to £3.6bn ($4.4bn) for the third quarter (Q3) of 2022-23.
On a regional basis, the retailer's UK sales grew by 9.7% to £3.2bn in the quarter.
In the 13 weeks to 31 December, sales in M&S' Food business rose by 10.2% at constant currency rates and 6.3% on a like-for-like (LFL) basis.
Sales in the company's Clothing & Home segment increased by 8.8% at constant currency rates and were up by 8.6% LFL.
In addition, M&S' International business registered £312m in sales, up by 12.5% at constant currency rates.
This was driven by 'strong' retail performance in key franchise markets in the Middle East, as well as India and other owned markets.
M&S chief executive Stuart Machin said: "M&S sustained trading momentum through the peak quarter and both Food and Clothing & Home have delivered strong growth.
"M&S Food outperformed the market on volume and value in the critical four-week Christmas period for the second year running and reached its highest ever recorded market share.
"Clothing and Home delivered another outstanding performance, maintaining its market leadership position with its highest market share in seven years.
"Thanks to our unrivalled quality, innovation and growing style credentials, more customers shopped with M&S over the Christmas period than in recent years.
"We saw the benefits of the acceleration in the steps we're taking to reshape M&S as an omnichannel retailer supported by an increasingly promising store rotation programme.
"Our new full-line and renewal stores outperformed expectations, while click and collect orders increased 20%, and the competitive advantage of M&S' omnichannel platform was demonstrated by delivering (approximately) 50% growth in third-party brand sales."
Last month, M&S purchased the intellectual property of personalised fashion marketplace Thread.