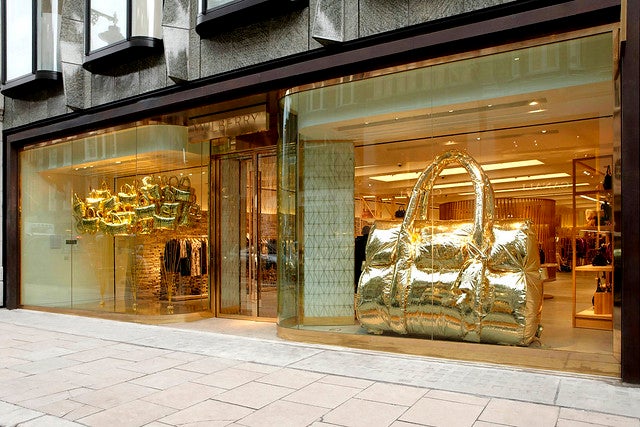 British luxury brand Mulberry has had another challenging year reporting a £5m loss in total group revenue in its preliminary results. This represents a decrease of 2% year-on-year to £166.3m from £169.7m for the year ending 30 March 2019.
UK revenue fell by 6% for the year from £121.6m to £114.6m after House of Fraser fell into administration in May leading to the closure of four Mulberry concessions, and consumers losing confidence in the brand.
Mulberry made £1m in pre-tax profit, a big drop compared with the previous year when it made £8m. It also reported a loss before tax of £5m compared with a profit before tax of £6.9m in the previous year.
However, after expansion in Asia international revenue grew by 7%, contributing 31% of group revenue. The brand also launched its first eyewear range last year and is planning to expand its range of trainers to keep up with competitors Isabel Marant and Golden Goose.
Mulberry opened a new Regent Street Store in September last year, which is more innovative and technology-focused to give customers a more advanced shopping experience.
GlobalData senior retail analyst Chloe Collins said: "It is crucial that this new concept is rolled out to more stores as shoppers increasingly favour experience-led retail."
Mulberry chief executive Thierry Andretta said: "The group has delivered results in line with expectations and is making good progress in advancing its International strategy and direct to customer model whilst managing a challenging UK market. We have established new subsidiaries in Japan and South Korea and introduced important digital partnerships in China. International and omnichannel sales, driven by our customer-centric focus, are increasing as a result.
"Looking ahead, we anticipate that international and digital sales will continue to grow whilst UK retail trading conditions are expected to remain uncertain. The group plans to invest further in its new Asian entities during this development phase, enhance its global digital platform and optimise the UK network."
Mulberry looks to expand into the future
Collins added: "The first 11 weeks of FY2019/20 have been more positive, with total retail revenue increasing 13%, and an uplift of 7% in the UK, where the John Lewis conversion is proving successful with four new concessions opening since the beginning of the financial year. Mulberry also teamed up with leading technology platform FarFetch – which is seeing soaring growth – for a new digital concession in April 2019, which will help increase its reach and bolster sales, both in the UK and internationally.
"The launch of #MyMulberry local this summer, with the brand hosting free gigs at London pubs, will help to increase brand engagement among consumers, and it is imperative that the brand continues to seek new and inspiring ways to attract new customers via more social media and marketing campaigns."