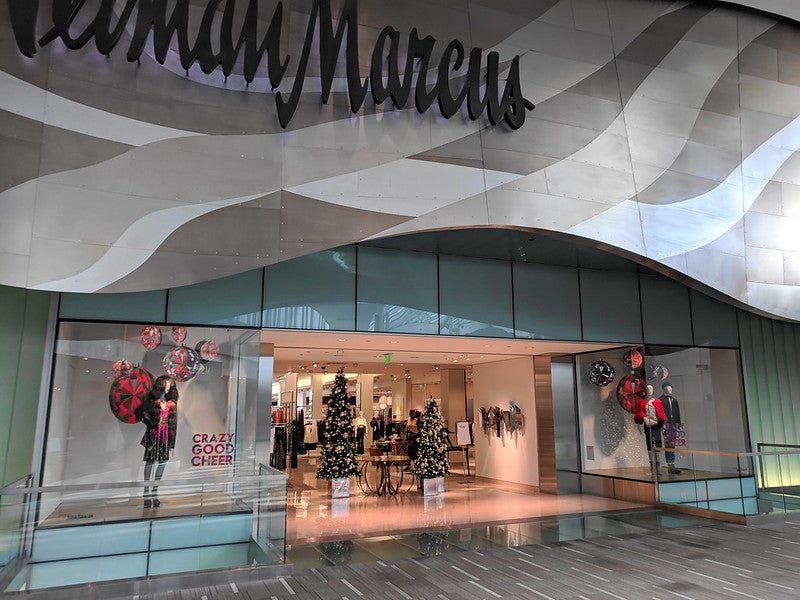 Luxury department store Neiman Marcus is reportedly set to file for bankruptcy protection this week.
People familiar with the development were cited by The Wall Street Journal as saying that the move is part of the company's plan to debt restructure in anticipation of reopening majority of its stores after the coronavirus (Covid-19) pandemic.
The news was earlier reported by Reuters, which also said that Neiman Marcus is in the final stages of negotiating a loan with its creditors.
Options such as a business sale or shut down of certain outlets are also being looked at by its lenders.
Credit-ratings company Standard & Poor's noted Neiman Marcus's total borrowings reached $4.8bn.
Last month, the company temporarily closed all Neiman Marcus, Bergdorf Goodman, and Last Call stores in the US in response to efforts to fight the spread of the infection.
It is continuing to provide benefits to store associates affected by closures.
The retailer also furloughed a number of its roughly 14,000 employees.
Several US-based retailers have recently reported a significant hit to their business operations due to Covid-19.
Some of them include apparel and home retailer JC Penney, premium lifestyle companies Ralph Lauren and Guess, and speciality homeware retailer Williams-Sonoma and more.
Confirmed cases on coronavirus have touched 2,478,153 globally while death tolls stood at 170,368.