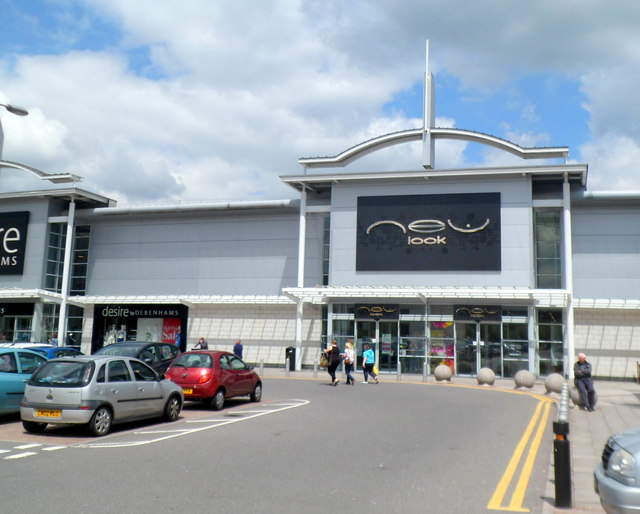 UK fast-fashion retailer New Look has reported improved profits despite an ongoing decline in sales.
In the first half of this year the retailer reported underlying operating profits of £22.2m for the 26 weeks to 22 September, up from a £10.4m loss in the same period a year ago.
New Look's adjusted earnings before interest, tax, depreciation and amortisation (EBITDA) supported by cost savings saw an increase from £24.2m to £49.8m. Excluding China, EDITBA saw an increase from £29.6m last year to £57.9m.
However, the retailer's revenue declined by 4.2% (£29.1m) to £656.9 million and like-for-likes dropped by 3.7% compared to last year's 8.6% drop.
New Look said that the ongoing turnaround plan, which was approved as part of company voluntary arrangement (CVA) in March, has already delivered cost savings of £70 million, with a further £8 million earmarked.
New Look's executive chairman Alistair McGeorge said: "I am encouraged by our performance in the first half of the year, which reflects the progress we are making with our ongoing turnaround plans to rebuild our position in the UK womenswear market."
"The significant cost savings which have been implemented are delivering improved profitability and we continue to see better performance in our new womenswear ranges.
"We are making good progress in recovering the broad appeal of our product, evidenced by the improvement in our market performance and customer conversion rates.
"We expect this to continue in the second half as the changes we have made in the remaining categories of our product review start to take effect."
GlobalData's senior retail analyst Sofie Willmott said: "Since Alistair McGeorge returned to lead the brand's turnaround plan in October 2017 he has focused on driving broad product appeal and correcting ranges that were too fashion-focused which had alienated core customers. However, sales continued to slump against weak comparatives, with New Look losing further market share to online pure-plays like PrettyLittleThing and ASOS, both of which have reported ongoing outstanding sales growth."
"New Look's turnaround plan will take time to deliver results given the adjustment needed to product ranges but the brand must start to show an improvement in revenue in the second half if it is to avoid permanently joining the plethora of struggling UK multichannel retailers."
With physical sales in the UK clothing and footwear market not expected to return growth until 2022, Willmott suggests that 'New Look must prioritise its online channel, driving up online penetration in order to boost total revenue'.
Last month, New Look announced that it had hired real estate company CBRE to supervise its departure from the Chinese market, closing 130 stores, which reportedly lost more than £37m in the year to March.
McGeorge added: "The decision to exit our stores in China was a difficult one but was right for the business to ensure we are well positioned for sustainable and profitable growth."
"We continue to work hard to accelerate our progress, but we are facing into significant headwinds and uncertainties, including Brexit. Clearly, the wider retail environment remains challenging and we are not expecting that to change anytime soon. However, we are on the right track and continue to drive further efficiencies across the business. As we look to the second half, our focus will be to continue to improve our financial and operational stability and further capitalise on our brand strength to position us well for the future."