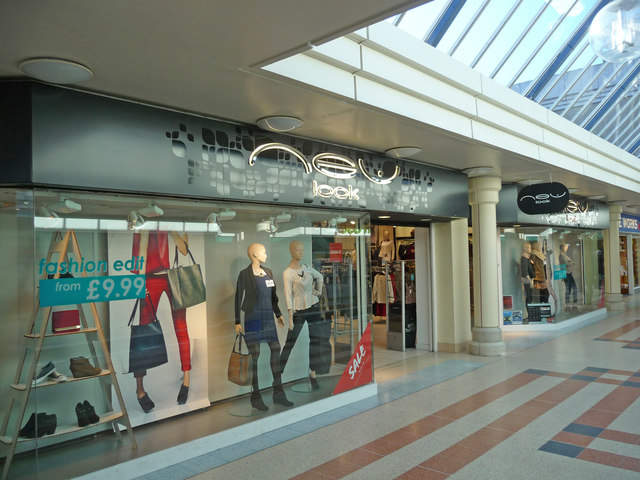 Fashion chain New Look is seeking a 60% reduction in store rent to help tackle its £1.2 billion debt.
New Look, owned by South African firm Brait , is in the middle of turnaround plan after bringing back its former chairman Alistair McGeorge to revive the business following decreasing sales and growing losses.
Earlier this week it was revealed that the retailer's finance director Richard Collyer wrote to landlords seeking a meeting to discuss possible store closures and rent deductions.
The retailer wants its landlords to slash store rents as a part of rescue plan drawn up by the loss-making retailer.
It is the latest retailer high-street fashion retailer to come under pressure from the rise in online and discount rivals, increased labour costs and poor consumer confidence.
New Look is now seeking a company voluntary arrangement (CVA), a legal agreement which would enable it to close down loss-making stores and agree rent reductions with landlords.
The details of the proposal, as seen by Retail Week magazine, suggest that retailer has divided its store portfolio into three groups based on performance. Under this new plan the fashion retailer would switch to paying landlords 40% of the rent due on its 70 worst-performing outlets and reserve the right to close them.
New Look is also asking the owners of another 380 stores to agree to cuts of between 20% and 60% for three years.
The remaining 150 stores—the top performing stores—would be unaffected by the process. It is unknown which stores are earmarked for closure.
The fashion chain, which is backed up by private equity, must secure the approval of the bondholders before being able to pursue a CVA.
A spokeperson for New Look said: "The company has previously indicated that a potential CVA is being considered as part of a range of options to improve the operational performance of the business."
"No final decision has been made regarding a CVA, which would require consent from our creditors," The spokesperson concluded.
In the 39 weeks leading to 23 December 2017, New Look's overall group revenue dropped 6.3% to £1.07 billion, and the sales fell by 10.6%.
Fast fashion retailer also recorded an adjusted Earnings Before Interest, Taxes, Depreciation and Amortization (EBITDA) of £43.8 million, underlying operating loss came in at £5.1 million alongside a loss before tax of £123.5 million.