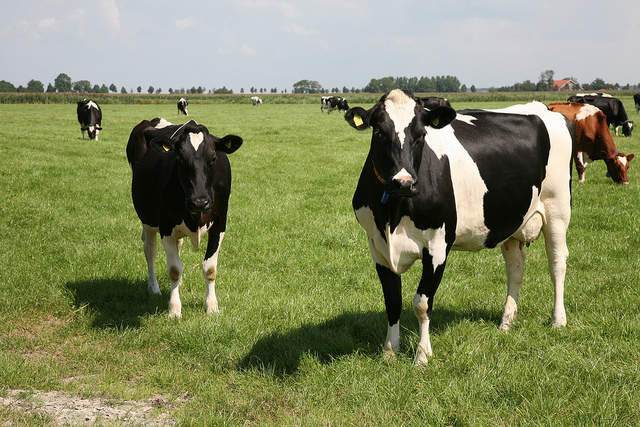 The new trade deal between the European Union (EU) and Mexico reached on 21 April 2018 could help Ireland's agri-food sector diversify.
Under the new agreement, all goods traded between EU and Mexico will be duty-free, including goods in the agricultural sector.
The agreement will secure a significant volume of milk powder exports, starting with 30,000 tonnes from the start of the deal. After five years, milk powder exports are expected to rise to 50,000 tonnes.
This is expected to benefit Irish dairy farmers, as the industry in Ireland currently exports 90% of its produce. Mexico has a population of 128 million, and trade to the country was worth €1.7bn last year.
Dairy Industry Ireland director Conor Mulvihill said: "Certainly, for the Irish dairy industry it represents another piece of the jigsaw for our Brexit diversification strategy."
According to Mulvihill, the deal was a "rather unexpected development, bringing many benefits for the Irish agricultural sector".
"While details of the deal are still to emerge, this should be of benefit to deliver for our farmers and our export-dependent industry," he said.
"Mexico was focused on NAFTA [North American Free Trade Agreement], but the deal occurred due to a combination of good diplomacy and Mexico saying to the US 'we have other trading partners'."
Ireland has exported over €40m worth of Irish dairy produce to Mexico last year. This includes cheese, milk powder and specialised nutrition products.
"We expect that this deal will give us the potential to grow that substantially into a country that is adding one million people a year to the population, as well as having an expanding upper and middle class," Mulvihill added.
Apart from benefiting the Irish dairy industry, the deal also allows the EU to increase pork exports to Mexico, with duty-free trade for almost all pork products.
Over 300 European foods and drink products in Mexico are protected from imitation under the new agreement, meaning EU producers of traditional produce will not compete with copies manufactured elsewhere.
The trade between the EU and Mexico has increased by 8% per year since the previous trade agreement, which was introduced in 2000.
According to European Commissioner for agriculture and rural development Phil Hogan, it will create new export opportunities for our high-quality food and drink products, which in turn will create and support more jobs and growth, particularly in rural areas.
"Despite these positive results, there was still a wide margin for improving the trade relationship that the new agreement is addressing, by making virtually all trade in goods duty-free," he added.
Negotiations for the new agreement with Mexico started in May 2016. The news of the EU-Mexico trade deal came as a surprise as Mexican officials were believed to be concluding the NAFTA trade negotiations between the US, Canada and Mexico.
While the agreement has been reached in principle, the European Commission said there are some "technical details that still need to be tied up". Reportedly, the deal will be finalised by the end of the year in a full legal text.