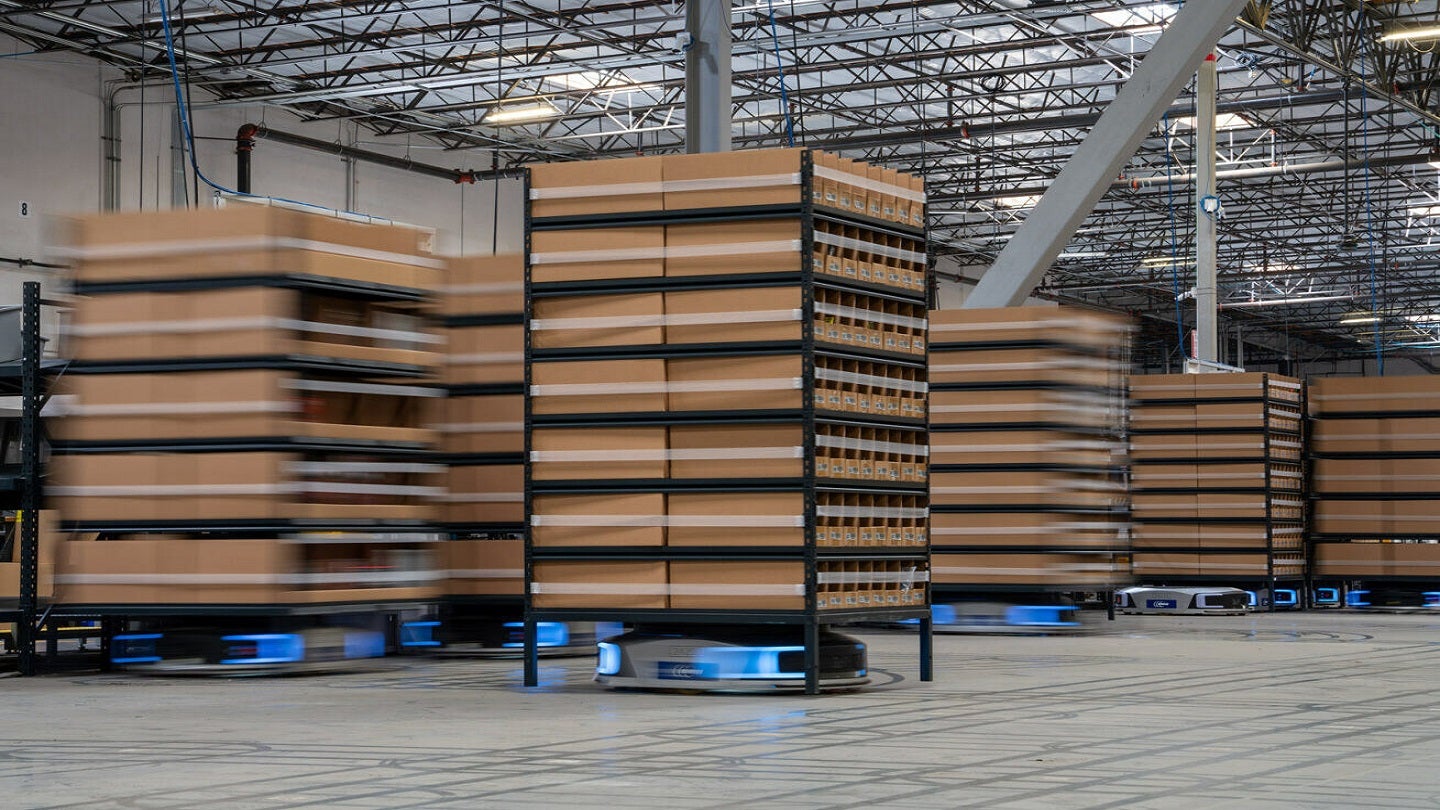 Online retailer Newegg Commerce has employed an autonomous mobile robot (AMR)-powered shelf-to-person mobile picking system from Geek+.
Implemented at its Ontario warehouse in California, the AMR system features dozens of Geek+'s P800 robots that operate within a designated area of the warehouse.
They lift and carry mobile shelves to workstations where employees pick and scan products to prepare them for shipping.
The P800 robot, which resembles a flat circular disc, can roll at more than 3.5mph and lift and move more than 2,200lb.
They move simultaneously on the floor throughout a designated area of the warehouse and under racks. The routes and duties of robots are controlled by the Geek+ software based on inbound customer orders.
The robots take over repetitive and physically demanding tasks that would otherwise be carried out by associates.
It reduces physical strain and risk of injury while enabling employees to acquire new skills to supervise and maintain the robots.
The two companies will work together to determine the AMR footprint in the warehouse and train Newegg employees to operate the system for picking.
The AMR system was completely rolled out in six weeks.
Newegg IT manager Tim Zhou said: "We're optimistic about seeing improvements in picking efficiency and storage space optimisation with the new Geek+ robotics system in our Ontario warehouse. Newegg pursues advanced technology solutions throughout our business to offer the best services for customers, so this new system is part of fulfilling that commitment."
Geek+ sales & solution EVP Rick DeFiesta said: "The benefits include improved efficiency and productivity; accurate fulfilment; reduced labour costs; safety and ergonomics and space optimisation. With a robust data collection and analytics process, all these benefits equip Newegg with a competitive advantage and a better customer experience."
Newegg is a global online retailer for PC hardware, consumer electronics, gaming peripherals, home appliances, automotive and lifestyle technology.
The company opened the 240,000ft² Ontario facility in September 2021.