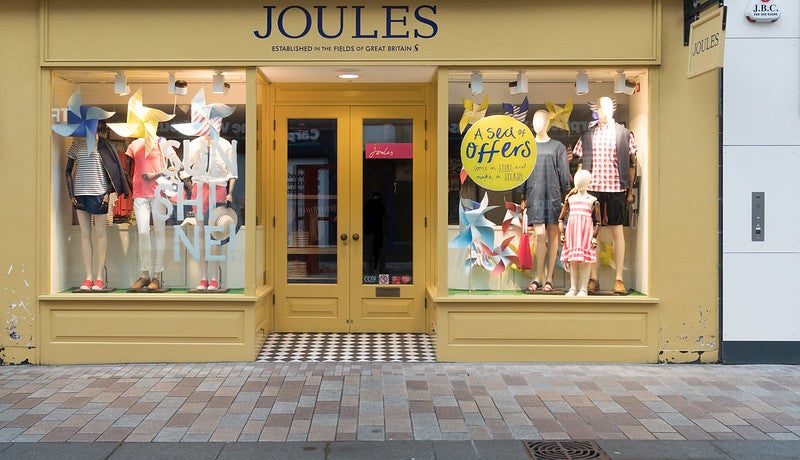 British clothing and homeware retailer NEXT has partnered with Tom Joule to acquire clothing company Joules, which has been placed into administration.
The companies will acquire the majority of Joules' assets through a newly formed company for £34m to be paid in cash.
NEXT will own 74% of the equity and Tom Joule, the founder of Joules, will own the remaining 26%.
In a separate development, NEXT has also purchased the current Joules head office for £7m in cash.
Following the acquisition, the company plans to retain around 100 of Joules' current 124 stores in the UK and Ireland, while 19 stores will be closed with immediate effect.
The deal would result in saving 1,450 jobs against around 130 job losses, as reported by the BBC.
NEXT chief executive Simon Wolfson said: "We are excited to see what can be achieved through the combination of Joules' exceptional product, marketing and brand building skills with NEXT's Total Platform infrastructure."
Founded in 1989, Joules entered administration last month after failing to secure emergency investment.
The company will continue to be based in Market Harborough, Leicestershire, following the deal.
It will retain its management autonomy and creative independence, as well as have its own board of directors.
Joules CEO Jonathon Brown will continue in his role, which he assumed earlier this year.
NEXT will operate the retailer's websites and online operations in the UK and overseas through its Total Platform.
Joules is due to go live on NEXT's Total Platform in early 2024.
Joules founder Tom Joule said: "After three years away from the operational side, I'm truly looking forward to inspiring teams with clear direction to excite and recapture the imagination of the customer again.
"It's important that we live up to the high standards they desire in design, quality and, with NEXT's Total Platform delivery and customer support proposition, the service they expect."