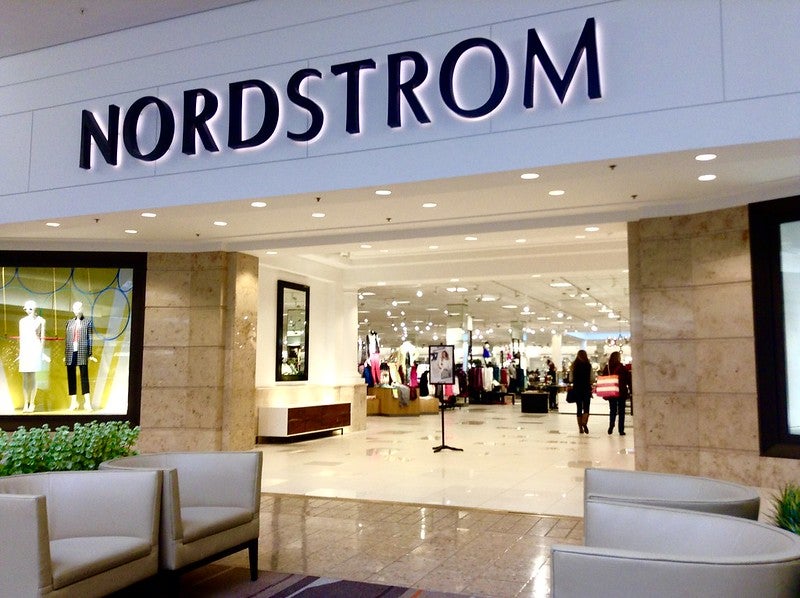 US-based luxury department store chain Nordstrom has reported that its sales for the Christmas period declined by 3.5% compared with the same period of the prior year.
In the nine weeks to 31 December, the retailer's Nordstrom banner recorded a 1.7% drop in sales against a year earlier, while the Nordstrom Rack banner saw its sales fall by 7.6% year-on-year.
Nordstrom CEO Erik Nordstrom said: "The holiday season was highly promotional, and sales were softer than pre-pandemic levels.
"While we continue to see greater resilience in our higher income cohorts, it is clear that consumers are being more selective with their spending given the broader macro environment.
"Still, our team executed well, and we enter 2023 in a stronger position as we prioritised starting the new fiscal year with clean inventory levels, even if this required more markdowns than planned."
In response to its Christmas trading, Nordstrom expects its revenue for fiscal 2022 (FY22) to grow at the low-end of its previous guidance of 5-7%.
The retailer has updated its earnings before interest and taxes (EBIT) margin to 2.8-3.1% of its sales, down from its previous outlook of 4.1-4.4%.
Its adjusted EBIT margin is expected to be between 3.1% and 3.3%.
Nordstrom has also forecast earnings per diluted share (EPS) of between $1.33 and $1.53, down from its prior outlook of $2.13 to $2.43.
Nordstrom president and chief brand officer Pete Nordstrom said: "Given the continued uncertain environment, we remain focused on executing with flexibility and agility, including conservative buy plans and faster inventory turns.
"We continue to enhance our customer experience with our Closer to You strategy, which links our digital and physical assets.
"Additionally, we are further optimising our supply chain to improve the customer experience and expense efficiency, and we expect these initiatives will continue to deliver significant benefits in 2023."