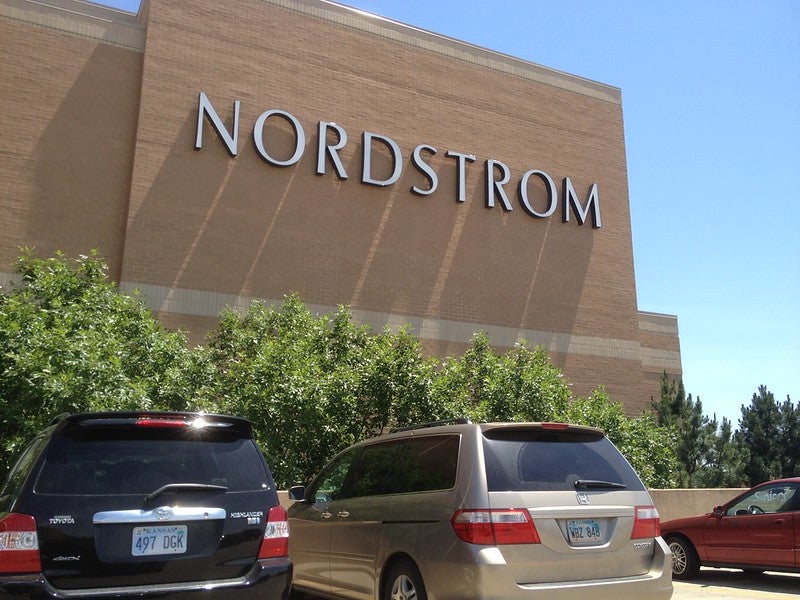 US-based luxury department store chain Nordstrom has reported that its net sales for the second quarter (Q2) of fiscal 2022 (FY22) grew by 12.0% from the corresponding period of fiscal 2021 (FY21).
In the three months to 30 July, net sales for the company's Nordstrom banner grew by 14.7%, while its gross merchandise value (GMV) increased by 14.9% from a year earlier.
Sales for the Nordstrom Rack banner improved sequentially from the first quarter (Q1) against pre-pandemic sales levels to 6.3%, compared with the same period of FY21.
Nordstrom's digital sales in Q2 2022 were up by 6.3% from the prior-year period and accounted for 38% of its total sales in the quarter.
The retailer's gross profit increased by 65 basis points to 35.2% as a percentage of its net sales.
Driven by higher sales, Nordstrom's earnings before interest and tax (EBIT) were $202m in Q2 2022, compared with $151m in the same period of FY21.
The company's earnings per share (EPS) for the quarter were $0.77, while its adjusted EPS were $0.81.
Nordstrom CEO Erik Nordstrom said: "We delivered solid results in the second quarter, with topline growth, increased profitability and continued progress in our strategic initiatives.
"While our quarterly results were consistent with our previous outlook, customer traffic and demand decelerated significantly beginning in late June, predominantly at Nordstrom Rack.
"We are adjusting our plans and taking action to navigate this dynamic in the short term, including aligning inventory and expenses to recent trends, and we remain confident in our ability to deliver on our long-term strategic and financial goals."
In view of its Q2 results, Nordstrom has lowered its revenue growth outlook, including retail sales and credit card revenues, to 5-7% from its previous outlook of 6-8%.
The company reported net sales of $3.46bn for Q1 2022, up by 18.7% year-on-year.